16th edition of WETEX attracts over 1500 exhibitors from 40 countries
Themed 'At the forefront of sustainability', the 16th edition of Water, Energy, Technology, and Environment Exhibition (WETEX), held under the directives of His Highness Sheikh Mohammed bin Rashid Al Maktoum, Vice President and Prime Minister of the UAE and Ruler of Dubai, and under the patronage of HH Sheikh Hamdan bin Rashid Al Maktoum, Deputy Ruler of Dubai, Minister of Finance of the UAE and President of DEWA, between 14 – 16 April 2014 in Dubai International Convention and Exhibition Centre, registered a 9.33% increase in number of exhibiting companies and nearly 20% increase in number of participating counties until date. It is estimated that WETEX 2014 has attracted so far more than 1500 exhibitors from 40 countries, compared to 1360 companies from 32 countries in 2013 edition.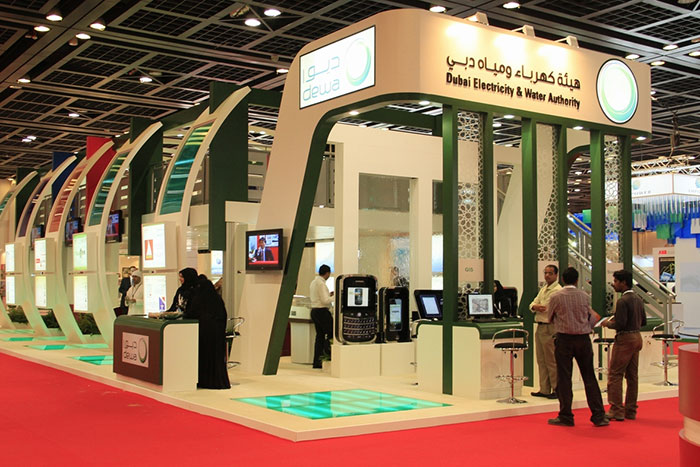 HE Saeed Mohammed Al Tayer, Managing Director and CEO of the Dubai Electricity and Water Authority (DEWA) said: "WETEX has established outreach in many countries around the world, and due to the growing international interest from energy, water, oil and gas and the environment sectors, the exhibition is attracting an increasing number of companies and international organizations engaged in these vital sectors more than previous editions."
"The UAE is playing a leading role globally in establishing new principles in accelerating the pace towards green economy and environment sustainability. Moreover, WETEX 2014 is an ideal venue to discuss roadmaps to reach a sustainable future and achieve green economy." Al Tayer said.
The exhibition will coincide with "World Green Economy Summit", which will be held in the UAE in collaboration with Dubai Green Economy Partnership under the theme "Global Partnerships, Sustainable Future", where DEWA supervises its organization under the umbrella of the Dubai Supreme Council of Energy. The summit will attract wide participation of national pavilions which will showcase latest solutions and technologies relevant to energy, water, oil and gas and environment.
WTEX 2014 has also attracted wide participation from international firms and non-profit organizations that regard the exhibition an ideal platform to showcase their latest solutions for environment, sustainability and the green economy.
It is worth mentioning that the organising committee of WETEX ran a number of marketing roadshows in Poland, Turkey, France, Russia and South Africa as it met with many decision-makers and specialists. The committee highlighted the UAE's efforts in sustainability that stems from its vision to become one of the best countries in the world by 2021.
In addition, WETEX 2014, held under the theme 'At the forefront of sustainability', will discuss, through a series of seminars, topics relevant to the fields of electricity, water, solar and nuclear energy and energy efficiency, water and natural resource conservation and sustainable development as well as other topics which are priorities for public and private sectors around the world.
Categories:
33 00 00 - Utilities