17th Airport Show opens in Dubai tomorrow
"The aviation industry expansion in the Middle East continues to surpass average global growth rates. Future projections are equally promising and are behind the ongoing and considerable investment in aircraft, technology and infrastructure."

These words came from His Highness Sheikh Ahmed bin Saeed Al Maktoum, President of Dubai Civil Aviation Authority, Chairman of Dubai Airports and Chairman and Chief Executive of Emirates Airlines and Group, ahead of the opening of the Airport Show 2017, which will be held from May 15-17, at Dubai International Convention and Exhibition Centre (DICEC).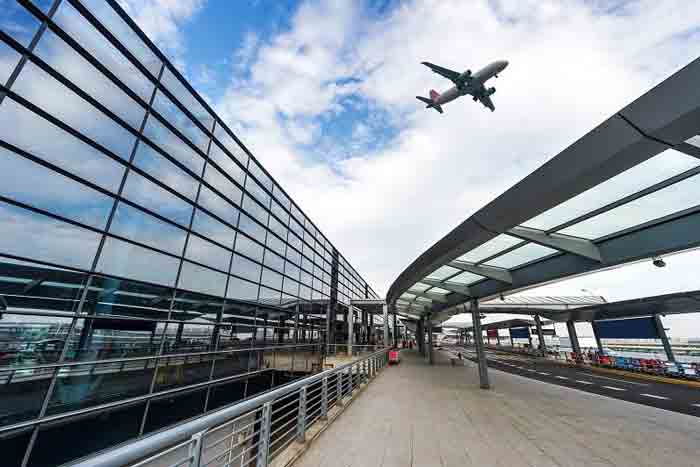 His Highness Sheikh Ahmed said: "The Airport Show brings together solution providers from around the world giving them the opportunity to explore the latest trends and bring forward innovative products and services designed to support ongoing industry growth and service enhancements."

The 3-day Airport Show, expected to be attended by over 7,500 aviation industry professionals, will bring more than 300 companies from more than 50 countries showcasing a diverse portfolio of technologies and innovative solutions amid rapidly growing Middle East aviation industry and massive regional aviation infrastructure investments.

Held under the patronage of His Highness Sheikh Ahmed bin Saeed Al Maktoum, President of Dubai Civil Aviation Authority, Chairman of Dubai Airports and Chairman and Chief Executive of Emirates Airlines and Group, Airport Show 2017 will have Global Airport Leaders Forum (GALF), World Travel Catering and Onboard Services Expo (WTCEME) and Women in Aviation Middle East General Assembly as co-located events.

During the Airport Show, Huawei will host a 'Global Aviation Summit' on May 15, which will witness discussions on innovative ICT constructions in the aviation industry. The Airport Show will also feature a 'New Security Day' on May 17 where experts will discuss latest security solutions and systems live on stage as well as meet the suppliers.

Daniyal Qureshi, Group Exhibition Director, Reed Exhibitions Middle East, organisers of the Airport Show, said: "The Airport Show 2017 will mirror the growth of Middle East's aviation industry as it expands in terms of local, regional and international participation, government support as well in terms of new attractions including a Global Aviation Summit and New Security Day. The new additions will cater to the emerging requirements of the changing aviation industry worldwide, which expects number of international passengers to double to 7.2 billion by 2032, and hence, is seeking the latest smart and innovative technologies and solutions to be well-prepared to handle this growth, enhance passenger experience, while maintaining infallible security. We wish a highly rewarding participation to all exhibitors and visitors to the Airport Show."

The world's largest annual airport event is supported by International Civil Aviation Organisation (ICAO), Dubai Civil Aviation Authority, Dubai Aviation Engineering Projects (DAEP), Dubai Airports, dnata, Supply Chain and Logistics Group (SCLG) of Middle East and UAE Contractors' Association, alongwith with emaratech as the gold sponsor, FTA as the silver sponsor and Huawei as the ICT Partner.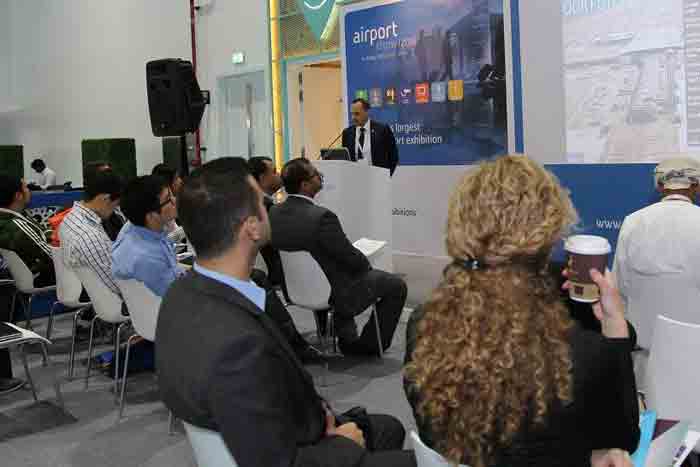 Global Airport Leaders Forum (May 16-17)
Globally-renowned aviation thought leaders and experts will discuss global airports outlook 2026, airport capacity, how airports can most effectively respond to the requirements of airlines, onboard retail, the latest technology trends and other highly relevant aviation industry issues at the 5th Global Airport Leaders' Forum (GALF), to be held on May 16 and 17, at Dubai International Convention and Exhibition Centre.

Co-located with Airport Show 2017, GALF will be addressed by 36 eminent international aviation industry leaders and experts including Omar Bin Ghaleb, Deputy Director General, UAE General Civil Aviation Authority GCAA; Peter Harbison, Executive Chairman, CAPA - Centre for Aviation; Akif Konar, Executive VP Commercial, Turkish Airlines; Sheikh Aimen Sultan Al-Hosni, CEO, Oman Airports Management Company; Paul Griffiths, CEO, Dubai Airports; Christina Cassotis; CEO, Pittsburgh International Airport; PS Nair CEO, Corporate Airports Sector, GMR Group and Amit Riky, President and CEO, CCR USA.

WTCEME
Responding to a strong interest from the global travel catering industry to tap into business opportunities in the region, triggered by a robust aviation sector performance, the 4th edition of the World Travel Catering & Onboard Services Expo

Middle East (WTCEME) 2017 will offer its largest ever platform to global travel catering players with an expected over 70 exhibitors and more than 15 per cent increase in the number of visitors.

The largest travel catering expo in the MENASA region will feature the most advanced technologies and latest products and services relevant to travel catering sector, ranging from food and beverage, travel amenities, and accessories to catering equipment and technologies.

Women in Aviation
Eminent international women leaders from the aviation industry will converge at the 2nd Women in Aviation General Assembly on May 15th to promote the higher participation of women in the Middle East's robust aviation sector.

Hosted by the Airport Show 2017, the General Assembly and Student Career Orientation Programme is being organised in partnership with Women in Aviation (Middle East Chapter) and will involve participation of aviation experts of international acclaim and over 200 attendees. The forum will help connect government and private companies, which are keen on hiring women, with aspiring professionals in the aviation sector.

The general assembly and career orientation programme will provide the participants an opportunity to get inspired and hear women who are motivating millions with their success in this sector.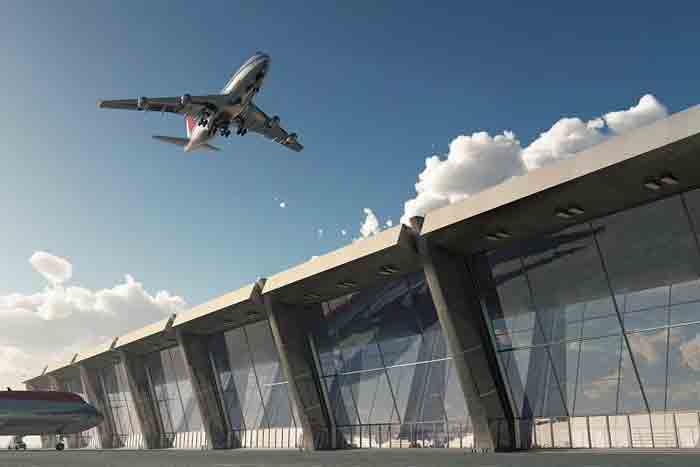 International Pavilions
The 17th edition of the Airport Show will have the largest ever international participation with eight dedicated country pavilions for global exhibitors to showcase and launch their products, services and solutions for aviation industry.

Germany will have the largest participation this year with 34 exhibitors showcasing in the exclusive Germany Pavilion, in addition to seven pavilions dedicated to exhibitors from France, Switzerland, UK, China, Denmark, Benelux and North America.

The France Pavilion, which made its first appearance at the Airport Show nine years ago, will feature 14 exhibitors, providing the participants of the world's leading B2B event for the airport industry the opportunity to gain insights into their latest portfolio of products and expertise in different domains. Business France is organising the France pavilion at the Airport Show Dubai.

The SWISS Pavilion is being organised by T-LINK serves export oriented Swiss companies as an ideal networking platform to access the local market or to extend present business relationships.

The Swiss and UK pavilions will have 12 exhibitors each this year. The North American pavilion will have seven exhibitors, while the China, Denmark and Benelux pavilions will have 23 exhibitors.

Business Connect
Growth in passenger numbers and massive investments toward airport projects are creating new business opportunities in the region, attracting buyers and global suppliers and manufacturers. The 'Business Connect' platform at Airport Show will bring these buyers and suppliers together to tap into new opportunities as well as facilitate business deals through its exclusive 'Business Connect' platform.

More than 200 hosted buyers from 60 regional aviation authorities, seeking procurement at the doorstep for their requirements, will join the 'Business Connect', a unique matchmaking platform that provides unparalleled business opportunities through pre-scheduled meetings during the 3-day aviation event.

This year's show will see buyers from Algeria, Armenia, Burkina Faso, Egypt, Jordan, Lebanon, Morocco, Pakistan, Qatar, Sudan, Tanzania, Kuwait, Seychelles and the host country, UAE.