18 BUiD Masters students to participate in 7th Sustainable Development and Planning Conference 2015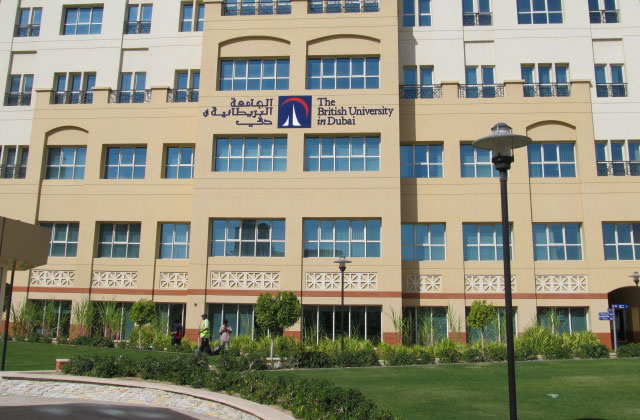 For some time, Dubai and the UAE have recognized the importance of the natural and built environments for social, economic as well as personal welfare and development. Scientific inquiry then, into all aspects of sustainability is a priority for the Emirate and the Nation.

So, it is worthy of note and praise, when one local not-for-profit university - The British University in Dubai - prompts 18, that is EIGHTEEN postgraduate students (from its accredited MSc. in Sustainable Design for the Built Environment - SDBE) to participate and present research papers at the 7th Sustainable Development and Planning Conference scheduled in Turkey from 19-21 May 2015.

The conference will address environmental challenges and regional development in an integrated way, and in accordance with the principles of sustainability. It also aims to bring together scientists and other stakeholders from across the globe to discuss the latest theoretical and practical advances in the field.

BUiD students have had papers accepted that will cover various aspects of Sustainability in the UAE such as Energy Reduction, Passive Design strategies, Bio-mimicry which is design inspired by nature, amongst diverse other topics.

Dr. Hanan Taleb, Assistant Professor of Sustainable Design of the Built Environment Programme at BUiD said: "This participation is very valuable for our students whom we always encourage to participate in such conferences in order to gain the necessary experience. The Conference will give the students the opportunity to enhance their academic and professional experience in a very positive way. I am truly proud of my students and thrilled to see them take part in this event. I also want to thank Mustadama Ltd: Sustainable Solutions and the Emirati Businessman Eng. Khalid Shehail for sponsoring this trip and we all energized to raise the name of UAE among all nations".

BUiD had contacted several companies who might be interested in sponsoring the students, and thankfully Mustadama Ltd. offered to pay the students' registration fee for the conference as part of its Corporate Social Responsibility (CSR), and Engineer Khalid shuhail, former consultant for the Minister of Public Works and Founder of 'Construction Material Laboratories" also generously sponsored the students by covering their traveling and accommodation expenses.

Mustadama Ltd is an Emirati company targeting local sustainability needs; from energy management, building upgrades to solar lighting and applying solutions custom-tailored to UAE environment .Eng. Shehab Al Hashmi ,Co-Founder of Mustadama LTD and a sustainability enthusiast, said, "As a SDBE student myself, I see this international conference as a great opportunity for my colleagues and me personally to bring the best practices and technologies in energy efficiency and sustainability to our country. It is my duty to help achieve our country's leaders' vision, and through Mustadama Ltd we will make it happen."

The Construction material Laboratories conducts studies regarding the ideal ways for development of sustainable building materials and its application, and presenting the tests and studies in accordance with the serious governmental bodies' recommendations, such as Dubai Municipality and the Ministry of Public Works.

Engineer Khalid shuhail, commented: "Social contributions are considered as part of national responsibility for the citizens of UAE. All UAE national companies should show positive cooperation, highlighting their social responsibility and gratitude for this country. This contribution is very beneficial for the development and progress for our beloved country.

BUiD is a MoHESR-licensed research-based postgraduate university which focuses on enriching the higher education scene in the UAE and supports its agenda for knowledge-based development by offering unique Masters and Doctoral programmes covering a wide range of academic and professional enquiry including sustainability. Also, the University through its diverse programme portfolio and UK university associations provides the local higher education and specialist labour market with high-calibre local and expatriate graduates who have the necessary knowledge, professional and methodological skills to operate effectively at senior levels in different organizations across the public, private and third sectors. BUiD sees this collaboration between university, industry and government as fundamental to understanding and addressing twenty-first century development challenges including the need for sustainability.