3M Gulf announces debut participation at Project Qatar 2012.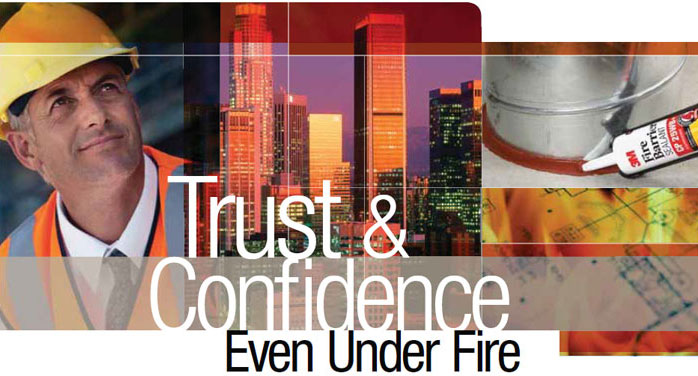 3M Gulf, a recognized leader in research and development has announced its debut participation at the 2012 edition of Project Qatar in Doha. Key 3M Gulf business units including Industrial and Transportation (I&TB), Safety Security and Protection Services (SSPS) will be showcasing a host of innovative solutions for Qatar's fast growing construction industry.
Commenting on 3M Gulf's presence at Project Qatar 2012, Fadi Medlej, Country Business Leader, 3M Industrial and Transportation Business, Middle East said, "The rapid civic and commercial infrastructure development in Qatar has been a key catalyst for the progression of the country's building industry. As a global leader in developing innovative industry solutions for various aspects of the construction sector, 3M is firmly poised to effectively contribute towards the growth and development of Qatar's inspiring infrastructure development process".
The ninth edition of Project Qatar which will be held from 30 April to 03 May, will witness 3M host an impressive 30 square meter exhibition stand that will feature globally proven industry solutions. 3M Gulf's I&TB division will showcase key solutions including VHB tapes, Scotch-Weld™ adhesives, extreme sealing tape, Besides these, I&TB division will also showcase Cubitron II abrasive disc and the hugely popular 3M window films along with its safety and security films.
The 3M™ Scotch-Weld™ structured adhesives have been recognized as one of the most powerful adhesive amongst 3M's incredible range of tapes and adhesives, with the toughened family having the highest overall strength, impact resistance and durability. 3M™ Scotch-Weld™ Instant Adhesive was recently responsible for a Guinness World Records-setting feat, lifting an 8.1 metric ton (17,857 pound, 2990 PSI) forklift in the air for one hour.
This amazingly successful demonstration set a new world record for the heaviest weight lifted with glue. The vehicle was suspended from a crane by a steel cylinder only 7 cm in diameter, with the two parts of the cylinder secured together with 3M™ Scotch-Weld™ Plastic & Rubber Instant Adhesive PR100.
With decades of experience in ceramic, abrasive and micro replication technologies, 3M has literally reinvented abrasives with 3M™ Cubitron™ II Products. Starting with a patented, precision-shaped ceramic abrasive grain, 3M engineers have found a way to electrostatically orient each triangular structure to maximize cutting potential.
As a resultant of this, each individual precision-shaped ceramic grain acts like a cutting tool, slicing through metal like a knife, and continuously self-sharpens as points break off. This allows 3M™ Cubitron™ II Belts and Discs to run cooler and keep on working, long after conventional abrasives have dulled, shelled, glazed over and been tossed out.
"The mandate to develop world class infrastructure entails several key components including energy efficiency, quality living or working environment, safe and secure premises etc. These new age requirements can only be met with tailor made solutions for the construction industry, which is 3M's core expertise. This knowledge has been applied to several iconic projects not only across the Middle East region, but also around the world", added Chaouki Bahsoun, Country Business Leader, 3M Safety Security & Protection Services, Middle East.
3M SSPS will also be showcasing strong presence at the exhibit as the business unit will present fire protection solutions for the construction industry including 3M™ Fire Barrier Duct Wrap and Interam™ Endothermic Mat.
The 3M™ Fire Barrier Duct Wrap 615+ is known to be the only fire rated duct wrap product to protect both grease ducts and air ducts, in an easy to install format (lightweight, flexible) while passing the necessary fire tests to achieve two hour fire resistance requirements.
Now, in a lighter weight, 6pcf density, it is certified according to ASTM E2336 (grease duct test standard) in two layer systems and ISO 6944 (air duct test standard) in single layer systems.
The product is certified with both UL and Intertek (OPL) and has 1 and 2 hour design listings. 3M Fire Barrier Duct Wrap 615+ is manufactured with a man-made vitreous spun fiber, which allows for low thermal transfer properties in a lightweight, low profile, easy to apply product.
3M™ Interam™ Endothermic Mat opens up new opportunities in building design, allowing architects to fulfill the UL mark of certification while enhancing design flexibility. Using advanced endothermic materials, 3M™ Interam™ Endothermic Mat helps prevent heat penetration via a chemical reaction, which absorbs heat energy.
Its space-saving, conformable construction offers easy installation in a broad range of applications, providing flexible, full envelope protection in critical areas of all types. Due to its flexibility, architects can use 3M™ Interam™ Endothermic Mat to meet fire protection requirements in nearly any area and along virtually any wall, helping to reduce the need to make revisions to existing plans.
This represents a significant cost-saving and time-saving benefit for both builders and architects. With 3M™ Interam™ Endothermic Mat, architects can now provide guaranteed fire protection without being locked in to the design constraints of traditional fire-stopping methods.
During the event, 3M Gulf will also host seminars on topics related to key I&TB & SSPS products including 3M Safety Films, Sun Control Films, 3M VHB Tapes and Fire Protection.