4th Edition of IDF Oman: Oman's biggest Interior, Design and Furnishing exhibition
H.E. Dr. Rasheed Al Safi Khamis Al Huraibi will preside over the formal inauguration of the Oman's biggest Interior, Design and furnishing exhibition – IDF Oman that will be held for the 4th time from 13-15 February, 2017 at the New Oman Convention & Exhibition Centre, Muscat. Organized by Al Nimr Expo, the expo is under the patronage of the Ministry of Housing & Public Authority for Craft Industries, Sultanate of Oman. IDF Oman is the only dedicated and specialized show catering to the Interior, Design and Furnishing Sector.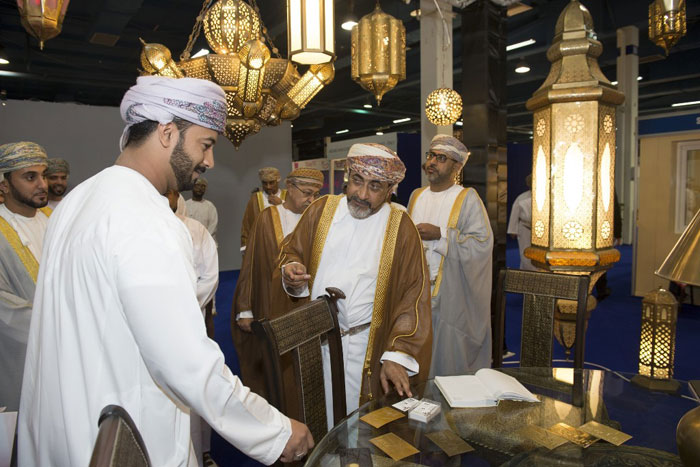 Oman's rapid progress in the construction and the real estate sector, has witnessed the launch of numerous commercial, residential & tourism projects, thus creating a demand for interior & outdoor design, décor & furnishings. The key objective of the exhibition is to display the latest in technology, usage of materials and innovative approaches to interior design, décor & furniture. IDF has helped meet the growing demand, by bringing together all the leading companies in the industry under one roof, thus making it as an 'exclusive emporium'.

A wide assortment of product categories will be presented at IDF Oman mainly Accessories & Art, Bathroom, Building Material, Carpets, Commercial Interiors & Fit Out, Décor, Flooring, Furniture & Furnishings, Interior Design, Kitchen, Lightings, Luxury Life Style, Outdoor Design & Build, Renovation, Property Developers & Real Estate, Retail Fit-Out and Eco Building, Surfaces & Finishes & Textiles.

IDF Oman has already occupied 95% of the exhibition space and set to host over 120 companies from across the globe who will present their products at the exhibition who are mainly interested in searching partners and distributors in the local market.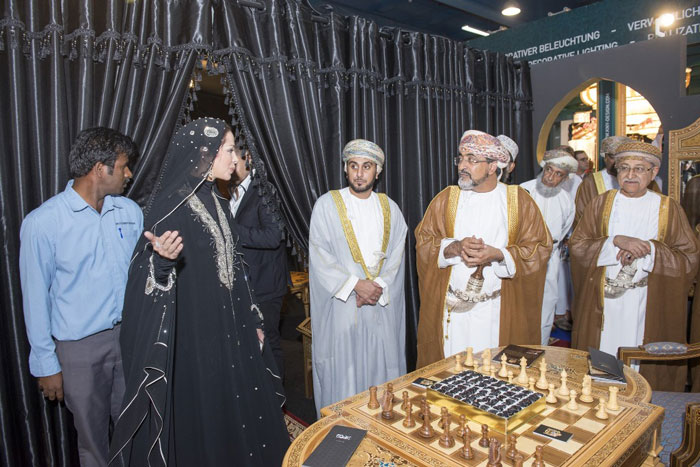 For the fourth year running, MEDINIT SRL will manage the Italian Pavilion which will comprise of over 40 companies which will showcase some unique and new products for the Omani market. Once again, Alfardan Motors LLC will support the expo by displaying two latest models of Maserati cars, justifying the Italian work which is usually of rare and expensive materials, fine workmanship, and graceful form. Italian design — like the country's history — is marked by a regionalism that breeds eclecticism, diversity and an artistic sentiment that favors experimentation. It will be the ideal venue to embrace the essence of Italian style and luxury expressed through peerless pieces of interior design crafted by iconic Italian brands and designers.

Another main attraction of the fair will be the Portugal Pavilion managed by Association of Madeira Industries and Furniture of Portugal - AIMMP, which will be a first of its kind in any exhibition in Oman and will comprise of high end design, furnishing, lighting and home automation companies, already established in the market as exporters, with some clients and contacts.

The Diamond Sponsors for the event are Kny Design GmbH, Abu Yasseen Designs, Global Pyramid, IFactory & AIMMP; The Platinum Sponsors are Inspire:D Oman, Arcan International, Jordan River Foundation, Giorgio Piotto, Furrer Carrara, Cucine Contemporanee SRL, Spazio Verde & Susanna Larini Design. The Gold Sponsors are Interno Design Studio, Creative Unit, Better Homes L.L.C, Al Hajiry Furnishing LLC and Vabene Oman. IDF Oman is also supported by Embassy of Italy Muscat, American Hardwood Export Council, Egyptian Furniture Export Council, Association of Professional Interior Designers, LuxLive Middle East, AIA Middle East & Oxford Business Group.

More information on 4th IDF Oman 2017

To book your stand, please contact Adil Osman, Project Director @ +968 94041717 or media@alnimrexpo.com