5th IDF Oman to be organized from 06 – 08 February
IDF Oman - Oman's biggest and only exhibition related to Interior, Design and Furnishing exhibition will be organized for the 5th time from 06 – 08 February 2018 at the Oman Convention & Exhibition Center. H.H Sayyid Kamel bin Fahd bin Mahmoud Al-Said, Assistant Secretary General for the Office of the Deputy Prime Minister of Cabinet Affairs will inaugurate the exhibition on 6th February at 3:00pm. The three day event, will run daily from 2pm-10pm.

Oman's rapid progress in the construction and the real estate sector, has witnessed the launch of numerous commercial, residential & tourism projects, thus creating a demand for interior & outdoor design, décor & furnishings. The key objective of the exhibition is to display the latest in technology, usage of materials and innovative approaches to interior design, décor & furniture. IDF has helped meet the growing demand, by bringing together all the leading companies in the industry under one roof, thus making it as an 'exclusive emporium'.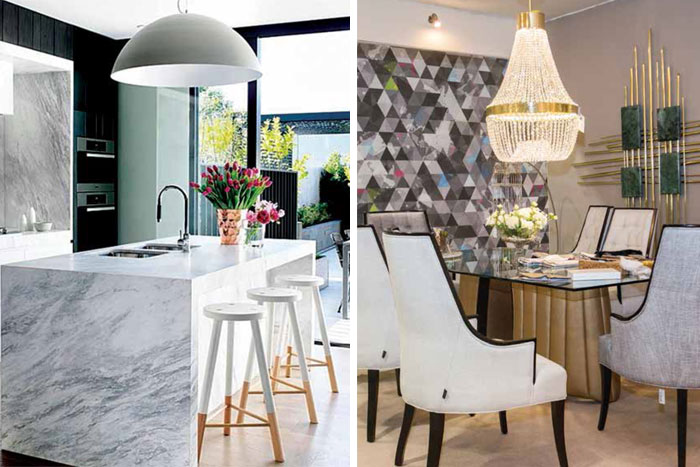 A wide assortment of product categories will be presented at the 5th IDF Oman mainly Accessories & Art, Bathroom, Building Material, Carpets, Commercial Interiors & Fit Out, Décor, Flooring, Furniture & Furnishings, Interior Design, Kitchen, Lightings, Luxury Life Style, Outdoor Design & Build, Renovation, Property Developers & Real Estate, Retail Fit-Out and Eco Building, Surfaces & Finishes & Textiles.

Surpassing the previous four editions, IDF Oman will feature over 150 local and international companies. More than 80 international companies will present their products at the exhibition mainly in search of partners and distributors in the local market. Also exhibiting will be some Oman's leading interior designers showcasing some of their elegant and unique work which can be witnessed exclusively in IDF Oman.

IDF Oman is set to draw over 10,000 professionals and end-users from Oman, GCC, Middle East and Other countries. The visitor profile will mainly comprise of Professionals from the private and public sectors, government officials, VIP's, interior designers, architects & key decision-makers who be available to network, learn about new products, and conduct business deals.

IDF Oman will be co-located with two new exhibitions this year i.e. TSS Oman – Tile & Stone Show and KBS Oman - Kitchen & Bathroom Show.

TSS Oman
Tile & Stone Show that will serve as an ideal platform showcasing finished and unfinished stone products and the industry's latest stone designs and technologies. TSS Oman is a unique event in Muscat that meets the demands of the construction industry by providing natural stones, Granite, Marble, ceramic, manufactured and ready stoned. The three day event will bring together top regional and international suppliers and manufacturers, agents and engineers, to penetrate efficiently Oman's booming construction industry.
KBS Oman
Kitchen & Bathroom Show that will feature some of the leading kitchen and bath brands. The exhibition will present a wide scale of the latest technologies, equipment, materials, accessories, architecture, construction, interior finish and design projects of Kitchen & Bathroom. It will further boost
Oman's robust progress in the construction and the real estate sector with greater spotlight on technological developments for kitchen and bathroom specializations.
For the fifth year running, MEDINIT SRL will manage the Italian Pavilion which will comprise of over 40 companies which will showcase some unique and new products for the Omani market. Once again, Alfardan Motors LLC will support the expo by displaying two latest models of Maserati cars, justifying the Italian work which is usually of rare and expensive materials, fine workmanship, and graceful form.
Another main attraction of the fair will be the Qatar Pavilion which is managed by the Qatar Development Bank which will comprise of 25 exporters looking to penetrate the vibrant Oman market.
The Diamond Sponsors of the event are Jotun Paints, Santi and Qatar Development Bank (QDB). The Gold Sponsors are Fahmy Furniture, Abuzaki Trading Bait Al Omur, Al Ameen International LLC and Scientific College of Design. IDF Oman is supported by Public Authority of Mining (Sultanate of Oman) Riyada, Embassy of Italy Muscat, Oman Centre of Architects, American Hardwood Export Council, Egyptian Furniture Export Council, Association of Professional Interior Designers, AIA Middle East and Wielkopolska Region UMWW.
For more information on IDF Oman 2018, please visit
www.idfoman.com
or contact Adil Osman, Project Director @ +968 94041717 or
media@alnimrexpo.com