A Decade in Saudi Arabia for Dewan Architects and Engineers
Celebrating ten successful years in Saudi, Dewan Architects + Engineers commences expansion drive with a focus on delivering expertise to support Saudi Vision 2030.

As leaders in the Middle East's flourishing architectural and engineering design sector, Dewan Architects + Engineers were quick to recognise that Saudi Arabia was a key market for them.

The firm, which has a reputation for delivering excellence and innovation in design, has played an important part in Saudi Arabia's exponential growth since 2009, and they remain seriously invested in the Kingdom's future.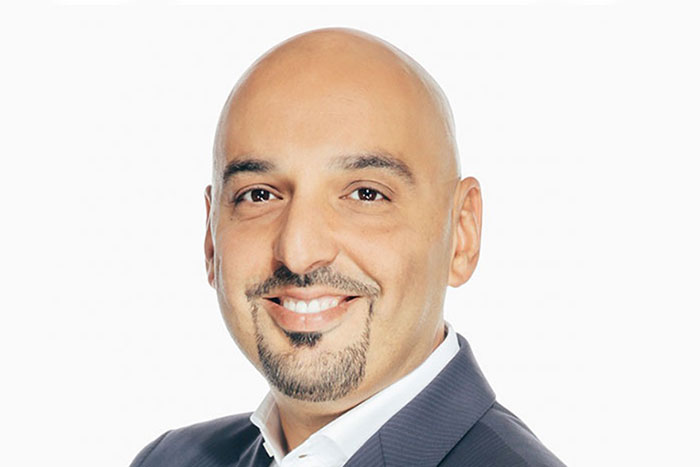 Ammar Al Assam, CEO of Dewan Architects and Engineers.
Commenting on the milestone anniversary as well as their advances in the Kingdom, Ammar Al Assam, CEO of Dewan Architects + Engineers said he was buoyant about the next ten years. "Saudi Arabia's economy is diversifying in a phenomenally ambitious and fast-paced manner as dictated by Vision 2030, which will have a positive long-term impact on the real estate market. Saudi has an aggressive development plan and we are looking forward to being a part of it," said Mr Assam.

Originally setting up offices in Riyadh in 2009, this year Dewan Architects + Engineers has moved to new larger premises in the centre of Riyadh, to advance their expansion plans and facilitate client engagement. The firm noted that their team would be expanding, with their new base increasing resources for existing clients, while simultaneously allowing them to explore new growth opportunities in the Kingdom.

Shortly after they first set up shop in Riyadh, Dewan Architects + Engineers were awarded the contract to design and supervise the construction of a 28-floor commercial tower in Al-Khobar, one of the most important commercial projects in Al Khobar and the first step in its ambition to increase its presence in Saudi Arabia.

Dewan Architects + Engineers were also quick to win the prestigious Al Abudlkarim Holdings Tower project in 2010, recently announcing that the soaring 37-storey AKH Tower in Dammam is now open for business. Ranking as the tallest building in Dammam and the 30th tallest in the Kingdom of Saudi Arabia, AKH Tower has transformed the skyline of Dammam and added a landmark building to this region.

Currently at the helm of several significant projects across Saudi Arabia, including hospitality, retail, and mixed-use projects for private clients across various cities in the Kingdom, the firm is also exploring new opportunities with many of the great new Giga Development initiatives set up by the Public Investment Fund (PIF).

Following a year of major economic and social reforms, new investment opportunities in Saudi Arabia are paving the way for positive economic and real estate growth.