A Luxury Residential Project In China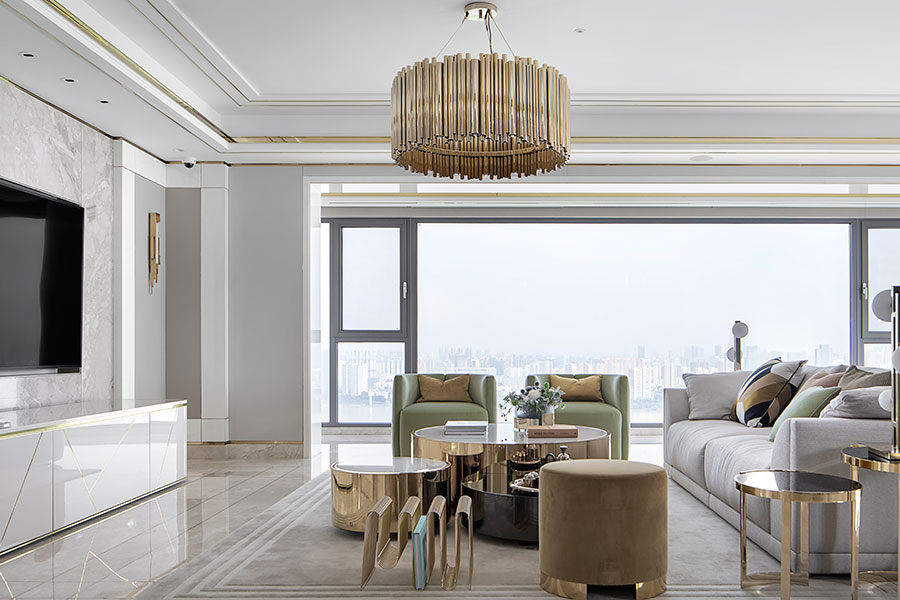 Talent is only revealed through hard work, and since the creation of the Wuhan Wang Xiaodong Design Office, in 2013 Mr Wang Xiaodong is proof of that.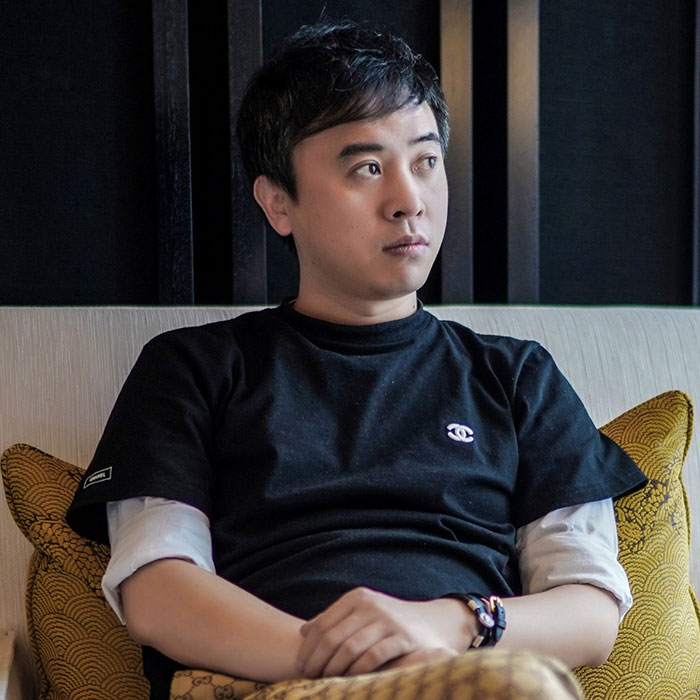 Along with several luxurious brands, including DelightFULL, the creative team of this design office crafted a luxurious top Riverside 550 sqm mansion in Wuhan (China).

This project that excels in ergonomics, quality and luxury, has spilt a lot of ink. Its neutral tones, combined with the golden details and the light design combinations bring a sense of elegance and radiance to the space.

We had the pleasure of interviewing the project designer, Mr Wuhan Wang Xiaodong who shared a little bit more about its history, development and main inspirations.
This modern chic creation is undoubtedly a move in the "light" direction.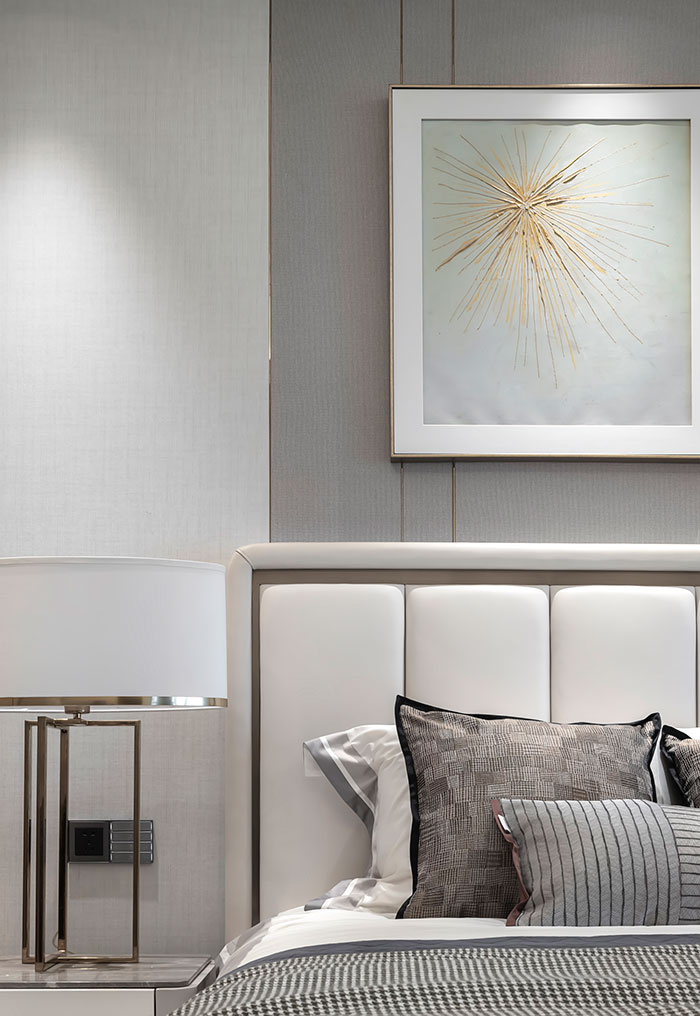 Tell us about the beginning of your journey in the design world? How did the love for design emerge?

I started my design career about 18 years ago. In the beginning it was just curiosity that led me to enter the design industry, but the more I worked the more I found myself falling in love with it. When I see my designs come to life, the joy of this accomplishment makes me want to do more.

How would you describe your signature style?

I wouldn't want to say that I like luxury design style, but actually most of the projects I have done are somehow related to luxury interior design.

What is your favorite part of the entire design journey?

My favorite is the final styling part, adjusting the final look.

We know each designer has its own inspiration source and vision for a determined project. Where do you search for your inspiration for the Modern Chic Residential Design? Tell us a little bit more about your creative process.

My inspiration comes from architecture and furniture. When working on the floor plan I would take inspiration from the furniture that we would use. I would also analyze the shape and materials, interpreting and applying them to the wall decoration.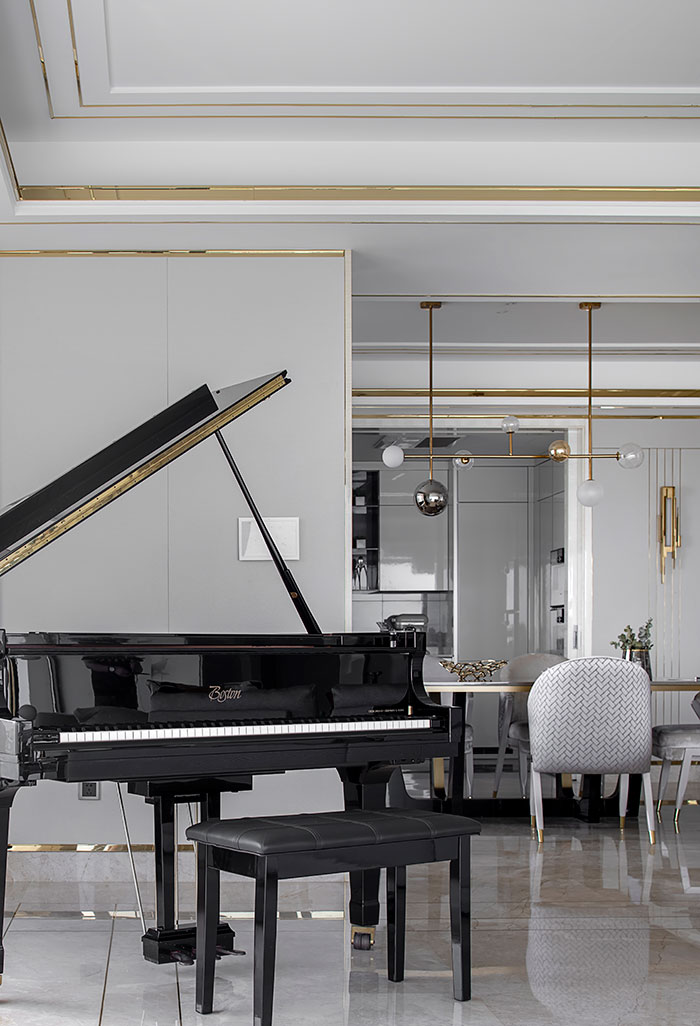 Please give us a little tour through your beautiful residential project called "Yunting, Wuhan Tiandi".

About this project, first of all let me explain that it is the most expensive house per square meter, and the highest luxury house in Wuhan. I must thank our client Ms. Wei since she has been so supportive during the entire process, whether materially or spiritually. In order for us to complete the project smoothly, she even flew to France and Italy personally to help us to buy the furniture, accessories and lamps needed. When the project was completed, the president of FENDI CASA also came to the house himself.

What would you say is the most important message that you want to transmit with the design?

Usually when people hear the word luxury, it sounds traditional and heavy. I want to let people see that luxury can also be elegant and human.

How would you and your team describe this fabulous project in three words?

Human-centered, Elegant, Luxurious.

Would you say the designer-client relationship is the key to success in creating the perfect project? Why?

Of course, any project cannot be perfectly complete without the cooperation and support of the client.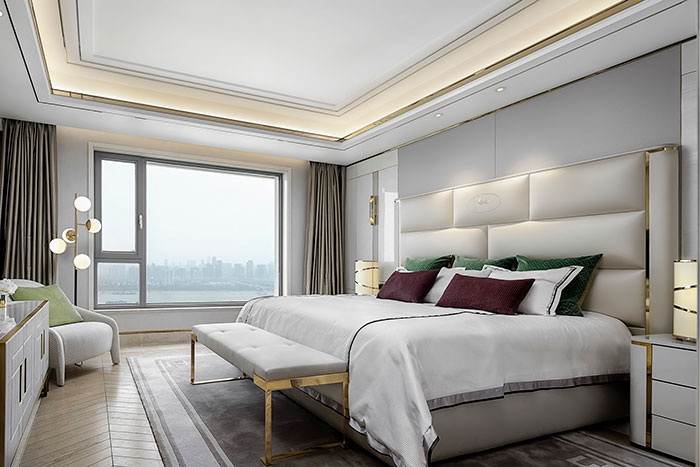 How about the lighting choices? What were you looking for when you saw DelightFULL's Brubeck and Galliano pieces? Were they a perfect match to your vision?

In fact, for this project, we have been hesitant about the choice of lamps until we saw DELIGHTFULL at the Paris exhibition. When the lamps were finally shipped across the ocean from Portugal to Wuhan for installation and lighting, we were happy that we made the right choice.

Were you trying to incorporate any popular design trends in interior design?

Of course. Our current new projects differ from our past luxury design having a more nostalgia and contemporary approach; let's say they are more in tune with the trend.

How about the future? Do you have some solid ideas of what you want to do in terms of projects? What can we expect from you as an interior designer?

We hope we could have the opportunity to try different styles, maybe even have some fun in the process. We are also looking forward to continuing working with Delightfull. There are so many great pieces that we love and therefore we want to integrate into our design.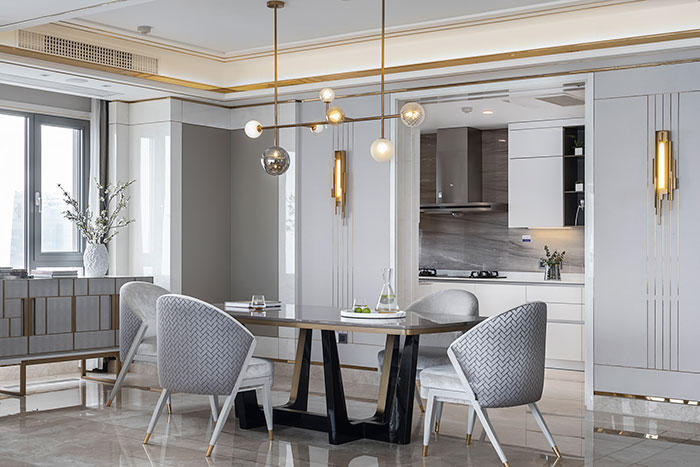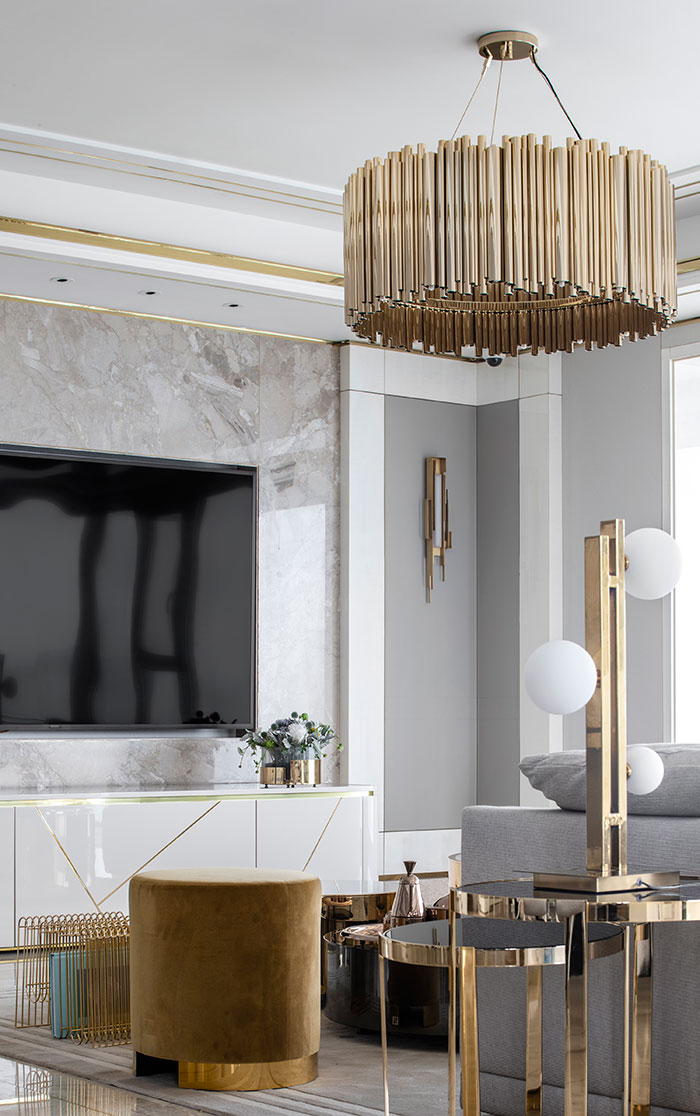 If you could send a message to young designers, what would it be?

Even though life is hard, we should keep being ambitious. We should never give up on following our dreams, and bear in mind that design may change our life.
@delightfulll #delightfulll
Website:
http://www.delightfull.eu