A natural material playing a starring role in the kitchen
Up to this day, the kitchen is one of the main rooms of a home: it's a place where people meet and share, a household 'workshop' for the creation of culinary specialities, a perfect balance of functionality, technology and design that can be further enhanced by the choice of increasingly exclusive materials like Margraf marble.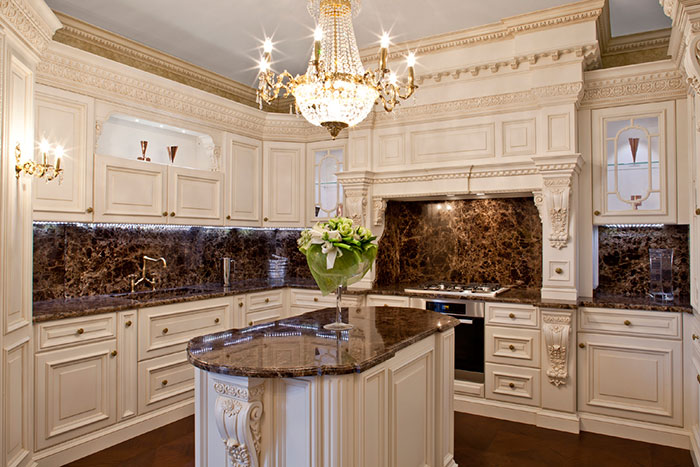 It is an absolutely natural and non-toxic material, not treated with chemical compounds or paints; it is truly eternal because it does not change in time; it is hygienic because it is easy to clean; finally, it is versatile because of its wide variety of uses: from the countertop to the sink, from the shelves to the floor. For all these characteristics, marble is being increasingly used by architects around the world in developing residential complexes and designing villas, private homes and luxury hotels.

Margraf marbles are extremely distinctive and their extraordinary beauty can enhance any ambience, creating unique settings for demanding and refined clients who are increasingly seeking excellence and genuine Italian style.

The company offers a broad range of marbles for almost unlimited customisation options for a contemporary or classic style depending on needs. For instance, polished Nero Belgio or polished Giada White can give that special touch to a minimal and urban kitchen, while polished Bianco Statuario or Emperador Dark are the perfect choice for a more classic or country-style design. Then, there is hand-chiselled Giallo d'Istria to create a truly unique ambience.

Through technology that provides increasingly cutting-edge machinery and extraction and processing systems, Margraf marbles come in a wide variety of types, colours, thicknesses and finishes.