A Private Villa in Saudi Arabia by A4 - The Search for Simplicity in Colors
In the cosmopolitan city of Ridyah, in Saudi Arabia inside of a private villa the concrete tall buildings are forgot. Instead of that, an artistic and contrasting environment is born from the minds of 4A Architects, where a piece of Boca do Lobo found its home.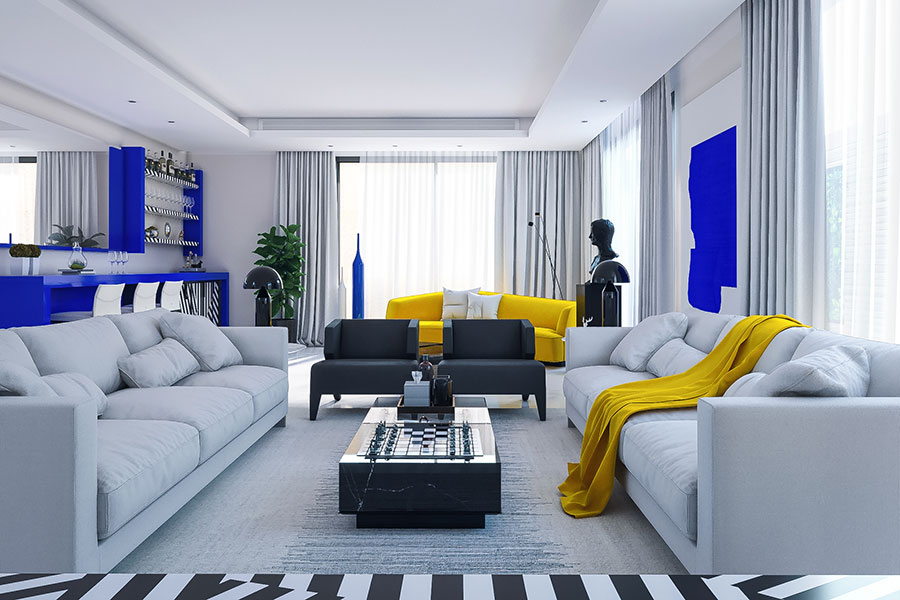 The living room is the greeting card of this project, where the combination of colors is not obvious. 4A found its inspiration in art, mixing g the strike match of black and white, with two of the primary colors, blue and yellow, in specific and strategic points. Adding artistic pieces as the bust and the chandeliers, Boca do Lobo's Metamorphosis center table emerges, in this creative environment, as a black and white crucial element in the middle of the sofas, the central area of the room.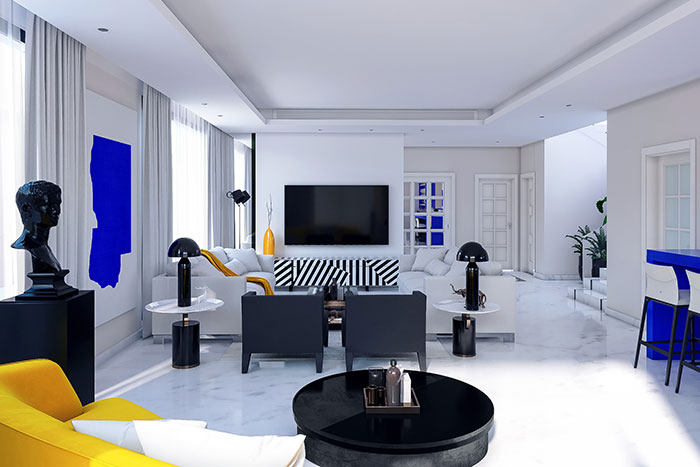 Giving charisma and reverence to the living room, the Metamorphosis center table beautifully integrates the color pallet of this project, standing out by the uniqueness of its design, materials and combination of technics. The creation of Boca do Lobo also fits perfectly in the language of A4, by being rich in details and fitting the logic of the brand when it comes to biophilic design, with its filigree golden creatures.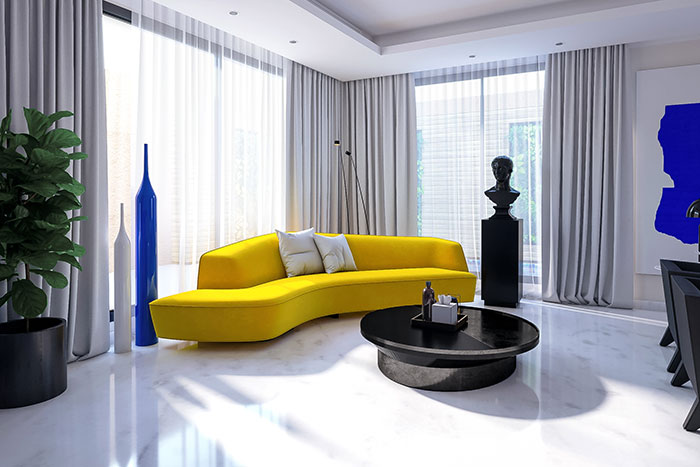 This artistic and clean interior design project, with touches of marble and gold, shows us that the search for the simplicity, can coexist with colors and irreverent design pieces.
@bocadolobo #bocadolobo