Abu Dhabi University to offer Master of Science in Sustainable Architecture
Abu Dhabi University (ADU) is set to offer the Master of Science in Sustainable Architecture at its three branches in Abu Dhabi, Al Ain and Dubai with the start of the first semester of the 2017-2018 academic year.

Accredited locally and internationally, the program aims to produce innovative architects and designers capable of developing energy-efficient buildings and infrastructure, and to support the construction of smart and sustainable cities in the UAE and the region.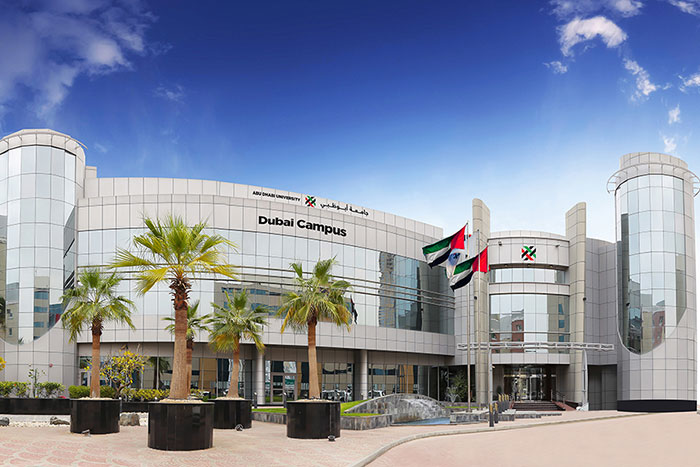 Dr. Aly Nazmy, Dean of the College of Engineering at ADU, said: "The UAE has spearheaded the advancement in smart and sustainable infrastructure across the region with its interest in achieving a balance between sustainable economic and social growth according to the National Agenda of its 2021 Vision. ADU's introduction of the Master of Science in Sustainable Architecture across all its branches represents the University's commitment to respond to the demands of the labor market for architects specialized in the implementation of projects that meet sustainable development plans. Moreover, the move supports the Abu Dhabi Economic Vision 2030 that encourages efficient use of resources, and simultaneously contributes to the development of a diversified knowledge-based economy."

He added: "The UAE, with its ambitious, world-class sustainability projects, such as Masdar City in Abu Dhabi and the Sustainable City in Dubai, is pioneering smart solutions for future cities. The graduates of our advanced academic programs, such as the MSc in Sustainable Architecture, can greatly contribute to this national goal."

On his part, Dr. Ibrahim Sidawi, Director of ADU's Dubai Campus, said: "Offering the Master of Science in Sustainable Architecture at the University's new campus in Dubai Knowledge Park opens a wealth of opportunities for our students. Aspiring engineers and architects studying the program will have the knowledge and leadership skills they need to participate in the advancement of the adoption of smart city solutions and sustainable infrastructure across the region."

The program comprises of 30 credit hours with a choice of two project submissions or a master's thesis. Students will gain in-depth knowledge of the latest developments in environmental design and acquire the complete skill set needed to practice sustainable architecture, as well as develop the methods and tools of implementing smart designs appropriate for a desert environment.