AEC Industry Unlocks True Potential of Cloud-Based Construction Practices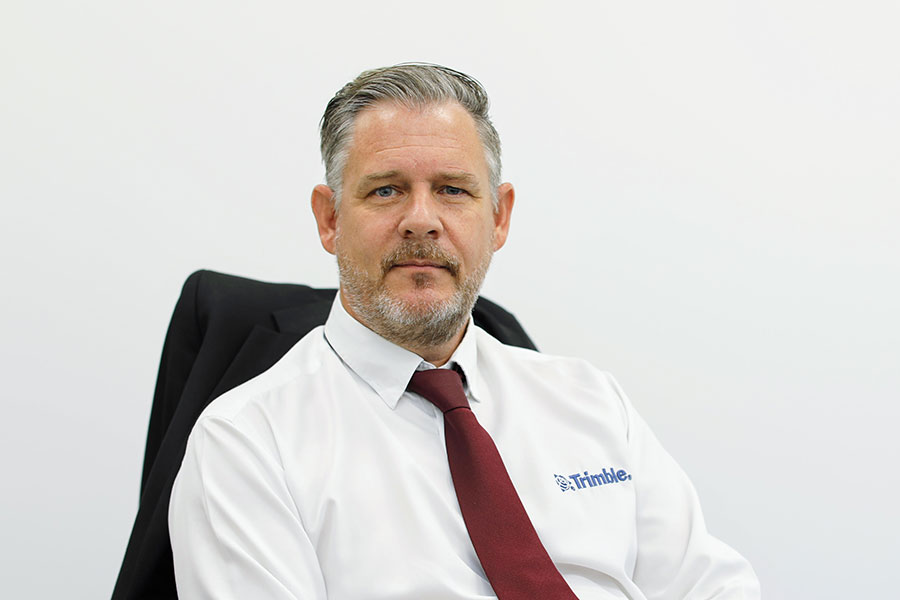 With new technology and innovative solutions on the rise, the architecture, engineering, and construction (AEC) industry is going through a significant transition. Industry players are leveraging advanced solutions to ensure more cost-effective, sustainable, and productive operations, as well as to maintain their competitive edge in the market. As a result, the sector is laying the foundation for a more connected and data-driven future through the use of various software, digital tools, and real-time data analysis.

In the past few years, connected construction practices have been gaining momentum as the global economy and consumer demand continue to shift. Key trends like Building Information Modelling (BIM), prefabrication and modular construction, sustainability and green building practices, and growing popularity of drones and autonomous solutions are all contributing to the shift from traditional practices to cloud-based connected construction.

The essence of Connected Construction
In any construction project, numerous stakeholders must coordinate their efforts to achieve a common goal. This often leads to miscommunication and a lack of cooperation at various phases of the project. However, connected construction practices bring together different stakeholders of a project by enabling real-time communication and collaboration. By utilising the potential of digital tools and data analysis, contactors can access information, monitor project updates, and make data-driven decisions.
Moreover, connected construction techniques assist in boosting efficiency, eliminating errors and delays, and simplifying the overall process. Projects can be completed quickly and easily by focusing on models that meet the needs of the customers, adhere to industry standards, and are simple to construct. With connected construction practices, contractors can streamline communication, while also ensuring precise bidding, purchasing, coordination, and on-site production operations, thereby maximising overall project success.
Involvement of Cloud Based Technology
As we all know, the construction sector was once regarded the slowest in terms of digital adoption. However, the introduction of cloud-based technologies has completely transformed the game by promoting the development of new construction practices and procedures. In addition, the integration of advanced technologies into the sector had a significant impact by facilitating improved collaboration, better data management, reduced project costs, and increased scalability. Over the past few years, various industry stakeholders, ranging from owners and architects to engineers, contractors, and subcontractors, have been exploring the broader possibilities of cloud-based solutions.
Cloud-based construction practices are becoming more appealing as construction companies and other parties seek to improve collaboration, data management, and efficiency. Some of the key features of these solutions include document management, which allows users to upload, share, and access project documents in a centralised and secure location; project scheduling, which enables users to create and manage project schedules, track progress, and identify potential delays; field data collection, which lets users gather and share data from the field, such as pictures, videos, and notes in real-time; quality control, which assists users in establishing and managing quality assurance procedures; and safety management, which helps create and manage safety procedures, track compliance, and document any occurrences.
Leading AEC industry to success
Effective use of cloud-based technologies may improve an organisation's reputation as an industry leader, boost its capacity to offer new services, and pave the way for sustainable construction practices, particularly in regions such as the Middle East, which has some of the most innovative construction projects in the world. As the sector continues to evolve, it is clear that companies have to embrace advanced tools and methods of operation to thrive.
In today's AEC industry, embracing digitalisation is less risky than resisting it, even though switching to new technology may seem like a daunting task for some businesses. As the construction sector is transforming, it is clear that connected construction practices will play a vital role in shaping the future of the industry and driving its growth. This also reiterates the need for industry players to grow, adapt, and evolve with these emerging changes, in order to retain their positions in the market.
@Tekla #Tekla #Trimble #Construction #Structural #Civil #Engineering
Website:
https://www.trimble.com/en