Air filtration makes financial sense in Abu Dhabi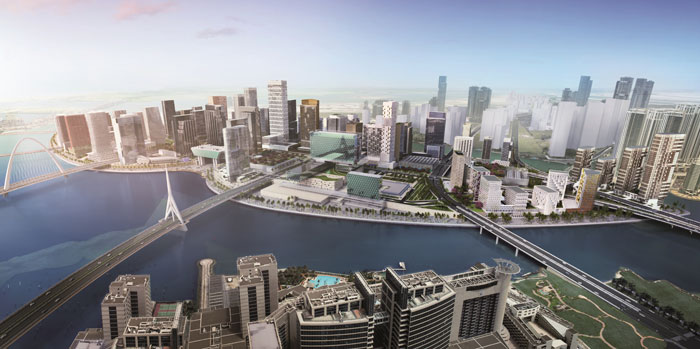 Trion, the air purification specialist for commercial kitchens, has recently supplied a number of its AIR BOSS® Model 75 electrostatic air cleaners to Abu Dhabi's new Central Business District (CBD) on Al Maryah Island.
Supplied to HVAC contractors by the specialist SAT Group, Trion's equipment features in numerous prestigious air cleaning and filtration projects throughout the United Arab Emirates. What makes the CBD scheme unique is the level of sophistication which this particular extract solution demanded.
"The CBD development is a little different to most projects since we were involved in all aspects of the design and engineering of the project," comments Graham Smith, General Manager of the SAT Group. "This proved quite a challenge. The specification called for equipment which complied with regulations UL867 and UL710 as well as NFPA 96. This is why the Trion AIR BOSS® Model 75 was chosen as it surpasses UL710. It is also the first to qualify for the more stringent UL YYXS which is the only UL specification that deals specifically with commercial kitchen filtration."
Delivered in May 2012 and located in the equipment rooms servicing the Sowwah Square Retail Development, the Trion air cleaners handle air cleaning for a variety of restaurants within the complex. The project utilises four AIR BOSS® Model 75-206-04 which were engineered and manufactured to order at Trion's factory in Sanford, North Carolina. Extremely durable, the AIR BOSS® Model 75 units are constructed using 16-gauge zinc-coated steel and completely assembled in the factory for testing, then disassembled for easy shipment and installation.
Every unit used on the project has an automatic wash facility for efficient and effective maintenance. They also feature media safety filters, carbon filters and fans in accordance with the specification. Each system was specified to cope with commercial kitchen smoke and odour at 12,750 m3/h at 95% DOP efficiency. They are pre-piped for fire protection systems. Trion also developed Building Maintenance System (BMS) contacts within the system to suit the customer's requirements.
The AIR BOSS® Model 75 uses proven electrostatic precipitation technology, each unit incorporates aluminium collector cells with stainless steel 'spiked' ionisers. Contaminated air is first drawn through the unit's washable metal mesh pre-filter which traps larger airborne particles. Remaining particles, some as small as 0.01 microns, pass into a strong electrical field, the air cleaner's ionising section, where the particulate receives a positive electrical charge. Charged particles then pass into the collector plate cell section made up of a series of equally spaced parallel plates. Each alternate plate is charged with the same polarity as the particles which repel, while the interleaving plates are grounded to attract and collect the particulate.
The prefilter/impinger track is a standard integral part of the AIR BOSS® Model 75 ESP system. A 2˝ rail is positioned upstream of the ESP collector cell to accommodate a standard 40% free area perforated panel for even air distribution, a metal mesh prefilter for light oil mist, or an impinger for more heavy, fluid or semifluid particulate matter.