Al Forsan Real Estate Unveils Abu Dhabi's First Active-lifestyle Focused Mixed-use
The newly established Al Forsan Real Estate, will be making its market debut during the upcoming Cityscape Abu Dhabi 2015. Al Forsan Real Estate (AFRE) specializes in creating mixed-use, high-end developments designed to promote active, healthy lifestyles and be part of an inclusive family-friendly community.

In unveiling its flagship development, Al Forsan Village, AFRE brings a first-of-its-kind development to Abu Dhabi by integrating a wide-ranging health and sports component to the project. Al Forsan Village is unique in that its collection of luxury villas and apartments are partnered with the presence of the world-class Al Forsan International Sports Resort within the community. With 5-star hospitality and retail elements designed to complement a high-end, health-conscious community, Al Forsan Village is set to offer its residents a unique, holistic lifestyle experience all within the gates of one development.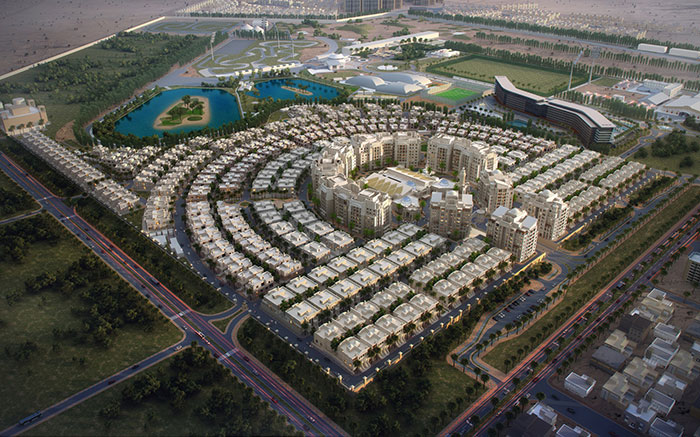 Located on the edge of Khalifa City A, Al Forsan Village's 385 four to six bedroom townhouses and villas, and 440 units consisting of one to four bedroom apartments will be spread across 241,985 m2. The community's 1.7 kilometer will bind the community with the range of classical and modern sports offered at Al Forsan International Sports Resort. The community's distinctive lifestyle will be complemented by 15,000 m2 of retail space, which will be known as "The Plaza" and a 5-star hotel.

Inspired by the ancient Arab culture & heritage of the Nabateans who created communities that promoted health consciousness, physical strength and sporting prowess, the design of Al Forsan Village uniquely offers its community a wide range of classical and modern sports. As an added benefit, residents have access to the Al Forsan International Sports Resort which boasts an equestrian facility catering for 160 horses, polo, rugby, football fields, fitness classes, basketball and tennis courts, as well as a 300-meter outdoor covered high power rifle range, a four-acre international paintball facility and three wakeboard cable ski lakes which regularly hosts international events.

Rashed Al Qubaisi, General Manager of Al Forsan International Sports Resort and Spokesperson for Al Forsan Real Estate said: "This is an important moment for Al Forsan Real Estate. In unveiling Al Forsan Village we are introducing a development that embodies who we are and what we stand for in the best possible way. Al Forsan Real Estate believes in integrating lifestyle components that develop communities where people can come together to live and maintain active, healthy and balanced lifestyles. We believe that active communities foster further positivity in our society."

Al Qubaisi added: "The launch of Al Forsan Village at our debut at Cityscape Abu Dhabi 2015 is an opportunity to show how distinctive our development is. Al Forsan Village is testimony to our commitment to offering high-end, active lifestyles and we consider this new community to be an important part in developing and promoting healthy lifestyles in Abu Dhabi and the UAE."

Al Forsan Real Estate will be participating at Cityscape Abu Dhabi 2015 from 21st to 23rd April 2015 at stand 6D10 at the Abu Dhabi National Exhibition Centre (ADNEC).