Al-Futtaim Engineering and Technologies to supply Hitachi elevators across major real estate projects
Al-Futtaim Engineering and Technologies, a multi-disciplinary engineering organization, has announced it is supplying and installing state-of-the-art Hitachi elevators across several real estate projects in the UAE.

The projects will see the Al-Futtaim group company's Elevator Division supply over 70 Hitachi elevators for major real estate projects including the Deyaar Midtown project at Dubai Production City, Rawda and UNA Apartments by Town Square and DAMAC's Paramount Tower Hotel & Residences in Dubai.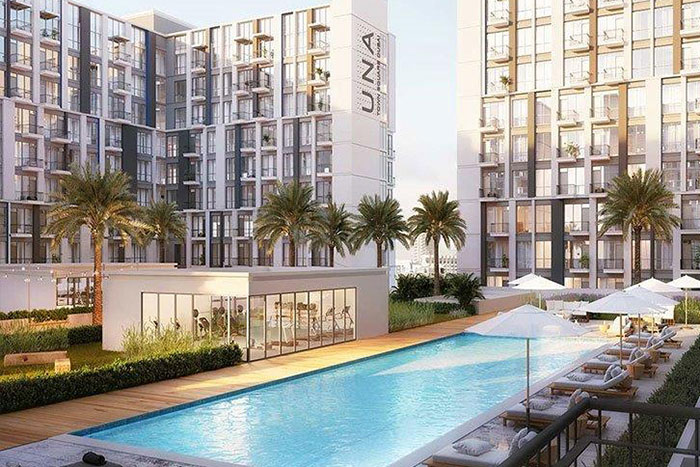 Commenting on the on-going projects, Murali S, Managing Director of Al-Futtaim Engineering & Technologies, said, "We are delighted to be partners in some of the biggest and prestigious real estate projects in the country. The three projects further endorse our core competencies as one of the leading vertical transportation solutions provider in the UAE."

Al-Futtaim Engineering & Technologies will supply and install 31 Hitachi elevators at Deyaar's Midtown project. The signature township will offer an array of residential, retail and entertainment options and the development will feature 5,000 square feet of dedicated day-care facilities and sports amenities. The project is expected to be delivered in Q3 this year.

Thirty Hitachi elevator units will be supplied and installed at the RAWDA and UNA Apartments project which features ten residential apartment buildings with views of Town Square Park, the Courtyard and the Boulevard.

The luxury Paramount Tower Hotel & Residences which is located on Sheikh Zayed Road will see 13 Hitachi elevator units which include Ultra High-speed elevators supplied and installed by Al-Futtaim Engineering & Technologies. The project will offer a sky lobby with views across the Burj area, a private Paramount Pictures screening room, a rooftop infinity swimming pool with terrace and fitness and wellness centre, in addition to a state-of-the-art spa.

Murali added, "Our experience across various nation-building projects and our reputation for on-time delivery and quality products have had a major role in these contracts been awarded to Al-Futtaim Engineering & Technologies.We look forward to successfully delivering these projects."

 
With over 40 years operations in the UAE, Al-Futtaim Engineering and Technologies provides total solutions to the Building Industry through its proven expertise in Air Conditioning, Building Products, Control and Life Safety, Elevators and Escalators, Facility Management, MEP, Scaffolding and Access Solution. The company continues to successfully represent strong international brands like Aftron, Airedale, Hitachi, Johnson Control, TOTO, LM, Brilliant (BLT ) and Kranz amongst others. Al-Futtaim Engineering is a certified Integrated Management System (ISO 9001:2015, ISO 14001:2015 & ISO 45001:2015 ) company.

#afengineering #elevators #Hitachi