Al Ghurair sustainability initiatives result in substantial power and carbon footprint reductions
Al Ghurair, the UAE-based industrial conglomerate, is registering substantial savings in power consumption and slashing an estimate of 10% to 30% of its carbon emissions through its various environmental sustainability initiatives. These significant reductions in both consumption and carbon footprint are achieved by ideating a number of eco-friendly programs and implementing them through the day-to-day operations of Al Ghurair's diverse business units.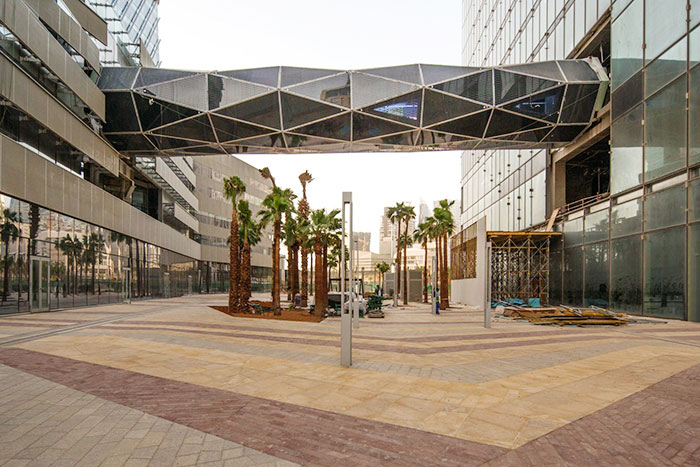 "Al Ghurair puts great importance on community and accountability as part of our corporate values, so the future of our customers is of equal concern to us as our own operations. As a forward looking company, our sustainability initiatives allow us to develop our businesses without harming the environment and the people living in it. We believe these programs will help pave the way for Al Ghurair to continue serving our customers for generations to come," Mr. Samer Alhaj, Group CEO, commented.

Al Ghurair's switch to Light Emitting Diode (LED) lighting systems across a number of its hospitality, commercial and retail properties reduced power consumption by 9% from 2014 to 2016, amounting to 1.6 million kW hours saved, which is equivalent to the average energy consumption of 54 households or 173 cars. With a total of 11,747 lamps replaced with power-efficient technology, the group has cut its carbon emissions by 811,004 kilograms.

In the construction division, the sewage treatment plant set up in the Al Ghurair Readymix factory provides clean water supply while reducing energy consumption by more than 30%, a staggering amount considering the plants' annual production volume of 1.8 million cubic metres of concrete.

Al Ghurair Construction is also responsible for the introduction of the Mashrabiya aluminium sheet in the regional market. This special type of construction material reacts to heat and helps reduce the primary energy consumption of a building, allowing Al Ghurair clients to also reap the long-term environmental and financial benefits of eco-sustainable technologies.

Another upcoming initiative under the Al Ghurair umbrella is due to be implemented in the Resources arm of the group, a key player in the Middle East's commodities sector that operates in trade and processing of agricultural goods, including grains, oils and proteins. Al Ghurair Resources is developing a cogeneration power plant, which will help reduce the firm's carbon footprint and operating costs by 30%.

Beyond the UAE, Al Ghurair is also making strides in Riyadh with the Skywalk concept, implemented throughout the King Abdullah Financial District. By connecting buildings with climate-controlled link bridges called Skywalks in a densely-populated business district, Al Ghurair Construction reduces the use of vehicles in the area and encourages people to travel on foot, giving multiple benefits such as easing vehicular congestion and reducing carbon emissions from cars.

"Be it waste minimisation, eco-friendly LED lighting or the use of more efficient chillers, we are continually seeking out ecologically conscious initiatives across our businesses in line with the UAE Vision 2021 to build a green economy for sustainable development. Wherever we can find ways to reduce our environmental impact, we will make sure to consider them for viability and implementation," Mr. Alhaj concluded.