Aldi Future Store awarded the German Award for Lighting Design.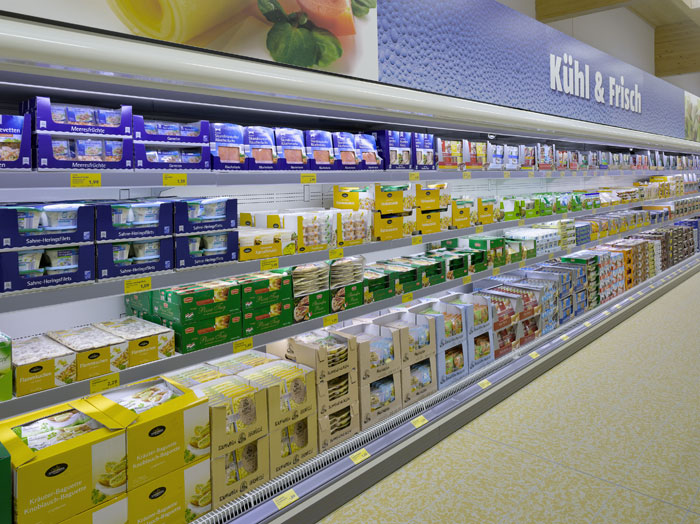 The new lighting concept at Aldi Future Store in Rastatt is one of the winners of the German Award for Lighting Design 2012. The project, a joint venture by start.design and Osram subsidiary Siteco, was awarded the Jury Energy Efficiency Award. Including daylight and intelligent light management systems (LMS), the new lighting solution uses only about half the electricity of the standardized solution. Furthermore, by using LED technology, the lighting of the cold stores is up to 60 percent more efficient.
Lighting is a crucial factor for the success of a retail business: It can help to improve the presentation of goods and thus increase sales while lowering (energy) costs with more efficient technology at the same time. Therefore, upgrading to the latest technologies is proceeding rapidly in this sector. An independent lighting market study has estimated that, by 2016, more than half the sales in retail store lighting will be accounted for by modern technologies such as LED and LMS.