ALEC and BUTEC Announce New JV To Meet Industrial Demand
ALEC, the Dubai-based main-contractor and BUTEC, a design-build industrial contractor, have announced the launch of a new joint venture which will target the region's utilities, industrial and environmental sector-based projects. In consolidating its assets, personnel and experience, the JV is anticipated to provide a highly competitive offering for projects seeking a cost-effective solution, while retaining the high quality and industry experience required for such undertakings.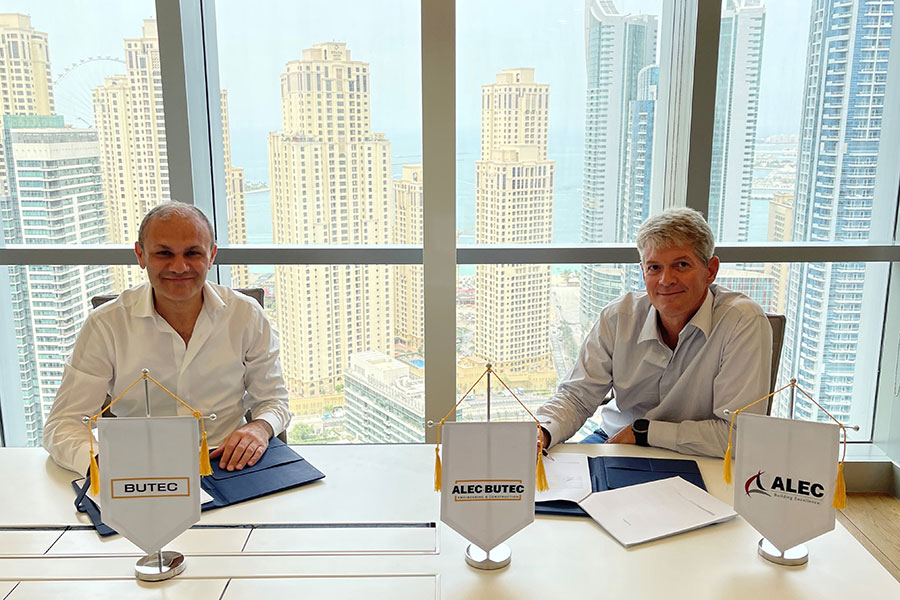 Commenting on the decision, ALEC's managing director, Barry Lewis, said: "Our decision to create a new JV with BUTEC stems from a wider industry move to collaborate more closely, particularly on major infrastructure projects, while pooling strengths to provide a faster, more efficient solution for clients. In working with BUTEC, we are capable of adding significant value to the region's future power, water and oil & gas initiatives."

Speaking on behalf of BUTEC, Tony Hanna, general manager, said: "In view of ALEC's extensive experience on major regional projects, such as Dubai International Airport Concourses A & D with the associated rail link and upgrade of Terminal 1, the Dubai Marina Mall and most recently, One Za'abeel, and to BUTEC's strong design-build capabilities in the industrial sectors, this partnership is structured to complement our respective strengths, and to create a stronger value proposition for our clients."

The JV's vision which includes cost-effective and environmentally sustainable solutions that leverages specialised knowledge from both parties. According to data released by BNC Publishing in August last year, 44% of the total value of new GCC-based project announcements came from the industrial sector.

@BUTECsal @ALECBuilding #ALEC #BUTEC #AlecButec
Website:
https://alecbutec.com/