ALEC Tops Out Tower A on Landmark Project
ALEC Engineering and Contracting L.L.C (ALEC), has topped out Tower A on Ithra Dubai's iconic One Za'abeel project.

Standing at a height of 304 metres, Tower A has been fully connected to its neighbouring Tower B via a 225 metre, 9,400-ton sky bridge known as 'The Link', which was successfully installed over two lifts in Q4 2020. Elevated at just over 100 metres about ground, 'The Link' is not only a unique design feature, but a feat of engineering that when completed will place One Za'abeel in the record books as the world's longest occupied building cantilever.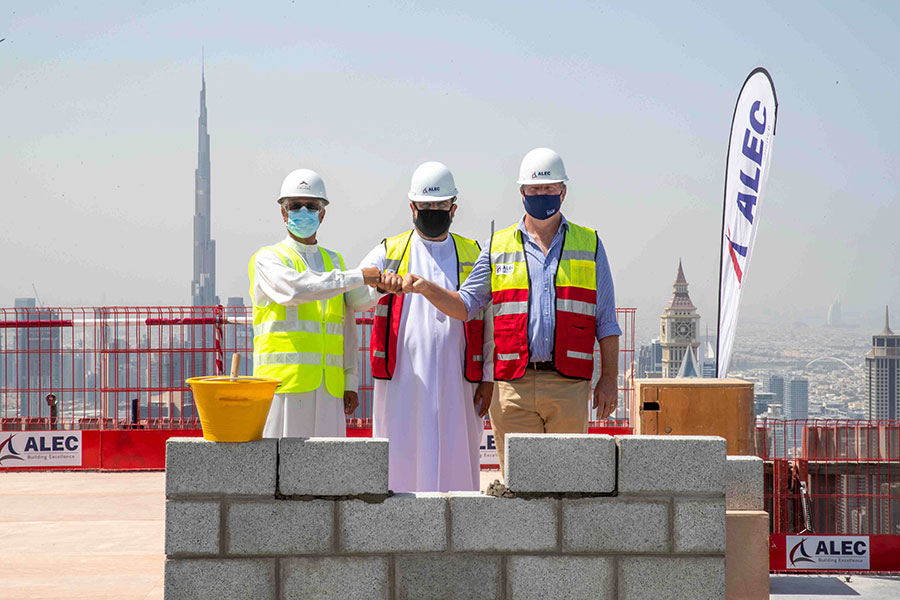 Tower A required 215,000m3 of concrete and 54,110 tons of steel reinforcement, the equivalent weight of just over 94 A-380 Airbuses. Featuring 7 basements and 67-stories above ground, Tower A is twelve floors taller than its neighbouring Tower B and will soon to home to 17 office floors, 399 luxury and ultra-hotel rooms, 94 serviced apartments and six dedicated floors for the Investment Corporation of Dubai's new headquarters.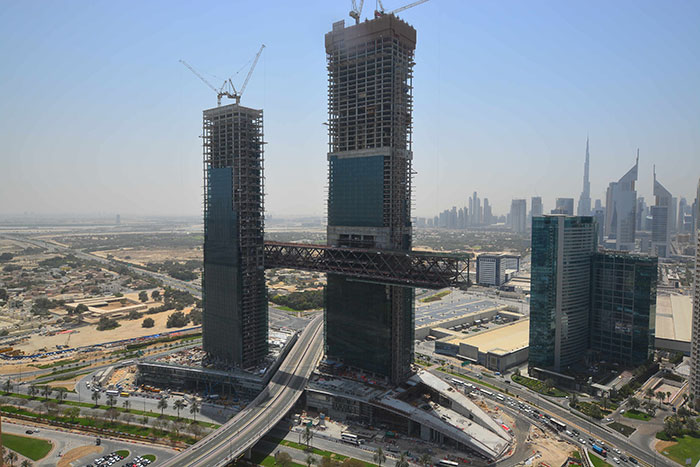 Other specialised features of Tower A include five double-decker lifts, which serve two adjacent floors simultaneously. With three lifts dedicated to serving the ground and first floors to the 24th and 25th and two lifts traveling from basement one and ground floor to the 61st and 62nd floors, passengers are given express access to 'The Link' and ICD offices respectively at a speed of eight metres per second, meaning a transit time of just forty seconds from the basement and ground floor to the top.

Speaking on behalf of ALEC, Kez Taylor, chief executive officer said: "This is a pivotal moment for us on this project and I'm very proud of what the team has achieved, particularly in working in close collaboration with the developer, Ithra Dubai and the project stakeholders. This is a significant milestone for us as main contractors and I look forward to overseeing the project's continued progress."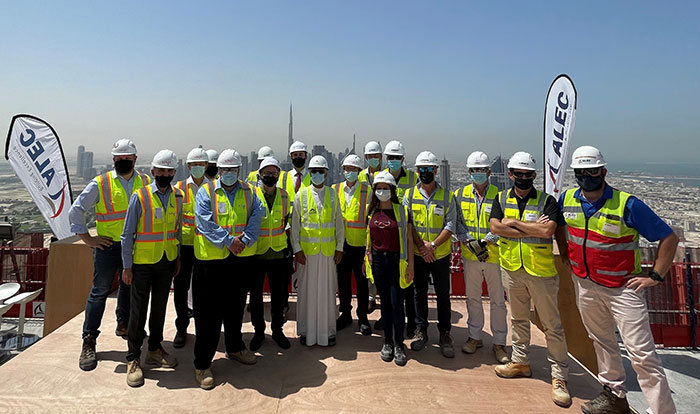 Mark A Taylor, Managing Director of Project Manager Mace, added: "This project has redefined the boundaries of ambition in design and engineering, however, thanks to the seamless professionalism of all involved, we've topped out both towers and are now getting close to the final phases. This has been a consolidated effort that has shown what can be accomplished with the right partners and team spirit."

Speaking on behalf of the lead architects and engineers, Nikken Sekkei, Executive Officer, Fadi Jabri commented: "One Za'abeel was designed as a floating gateway to Dubai's Financial District and thanks to the great collaboration with WSP and the engineering expertise of everyone involved, the construction by ALEC has done the design justice.

Commenting on the building's development, WSP Chief Executive Officer, Greg Kane said: "The effort that has gone into the design of this tower and the solutions provided to counter the effects of twist and vertical deflection have been outstanding. It's been a pleasure to work with all involved and we look forward to getting this project over the line."

"We are proud to be supporting our Client Ithra Dubai on this magnificent development" commented Peter Westeng, Chairman, Omnium International. "The project will play an important role in the future of the UAE and has set the benchmark for sustainability and the uncompromised luxury of its design. For over 25 years, Omnium has supported the cost management of some of the region's most technically complex, iconic developments and we look forward to celebrating more milestones at One Za'abeel."
@ALECBuilding #ALECBuilding #OneZabeel #OneZaabeel
Website:
http://www.alec.ae