Aleviate negative affects of soaring temperatures on worker productivity and health
Heat stress remains one of the biggest health concerns in the UAE and the surrounding region. Productivity has been reported to decrease this time of year as a result of the stifling heat.

This year, an estimated half million construction workers in Dubai will benefit from the Ministry of Labor's three-month mandatory midday break regulation, for the 11th consecutive year. With the Middle East and Africa (MEA) construction industry expected to grow by 6.9 % annually from 2016 to 2020, and with the heat expected to increase over that time, interventions are required to ensure workers operating during the extreme heat are well considered and looked after.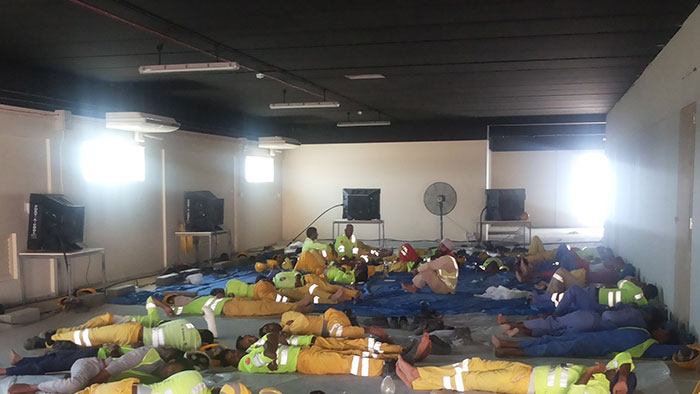 To accompany the government's midday break initiative and to maintain productivity levels, contractors are working with Portacool, LLC to raise awareness about the dangers of heat stress. Portacool, the worldwide manufacturing leader in the portable evaporative cooling industry, will be a fundamental supplier for the development of cooling stations for laborers on various construction sites. These cooling stations are designed specifically for workers to withstand the soaring temperatures keeping them safe and productive.

"We know that heat related ailments can severely impact workers in terms of their health as well as their focus and overall productivity. Providing areas of refuge can reduce the number of heat related accidents, and more importantly offer a space to cool down. Portacool evaporative coolers are designed for spot cooling applications, giving temporary relief where air conditioning might not be practical. The Middle Eastern market is most suitable given the region's soaring summer forecast," said Bob Mangiaforte, Vice President, Sales, Portacool, LLC.

"The number of significant projects in the pipeline indicates that the UAE's construction market is not going to slow down any time soon, and in order to keep staff healthy and output high, industry leaders must take small but important steps to keep the construction force healthy," continued Bob.