Alstom Citadis tram technology debuts in China
The joint venture of Alstom and Shanghai Rail Traffic Equipment Development Co., Ltd. (SRTED) - Shanghai Alstom Transport Co. (SATCO) - has been awarded a contract worth about €72 million by Shanghai Songjiang Tramway Investment and Operation Co. Ltd to provide 30 Citadis trams for the two first tramway lines of Songjiang, one of the suburban districts of Shanghai. This is the first tramway project with Alstom Citadis technology in China.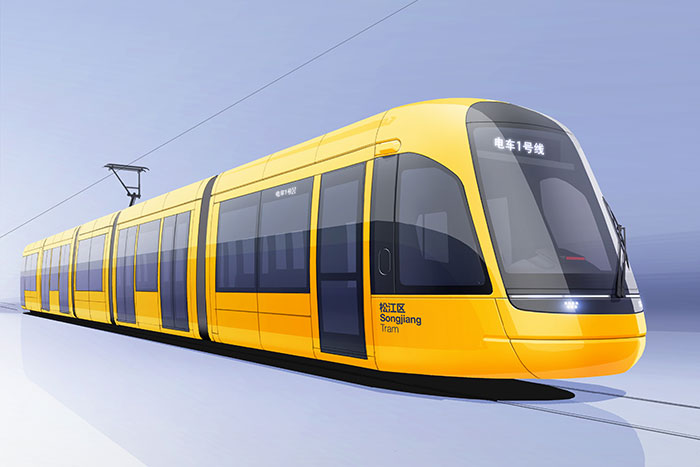 The Songjiang district plans to build six tramway lines by 2020. The 30 Citadis trams will run on the two first lines, T1 and T2, that will cover a total distance of 31 kilometers and include 42 stations. These two lines are expected to be in operation by 2017 and transport 173,000 persons per day. In total, the city of Shanghai plans to build 800 km of tramway network by 2020 .

"Alstom and its partner are pleased to have been selected by Shanghai district for the supply of Citadis trams which will contribute to enhance the city transport services and energize urban life, while contributing to the protection of the environment. Alstom will contribute to this ambitious tramway development plan with its worldwide experience and expertise in tram technology", said Fang Ling, Managing Director of Alstom Transport China.

SATCO will benefit from the Alstom's Citadis tramway technology to better address Chinese needs in terms of urban transport. For this particular project, SATCO will manufacture the Citadis trams and Alstom will supply the traction systems, bogies and the Train Control and Monitoring System (TCMS).

The Alstom sites in France that will be involved in this project are La Rochelle for the TCMS software and Villeurbanne for the hardware, Le Creusot for the bogies, Tarbes for technical support to the power modules. Sesto site, in Italy, will also provide technical support to the traction inverters.

With over 1,900 trams sold to 49 cities worldwide, Citadis is the global standard in the tram market. The 1,600 Citadis trams already in operation have covered over 800 million kilometres, carried nearly six billion passengers and helped reduce 5 million tons of carbon dioxide emissions since the first tram entered service in 2000.