Annual GCC HVAC Summit: It's almost here!
With immense growth in the number of construction activities in the Middle East, the need for a more energy-efficient Heating, Ventilation and Air-Conditioning (HVAC) systems has increased. This year's summit will have discussions about ensuring sustainable and environment-friendly HVAC systems in the industry leading to sustainable buildings and reduced Carbon footprint.

The 2nd edition of the GCC HVAC Summit, now recognized as the region's largest gathering of global experts and specialists in the HVAC sector, is expected to follow the footsteps of its predecessor to tackle major issues that are being faced.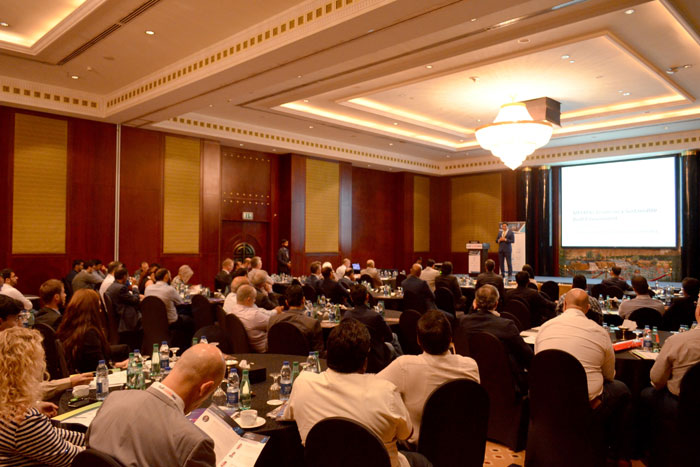 The event is under the patronage of Ministry of Climate Change and Environment, United Arab Emirates and is supported by the Ministry of Energy – United Arab Emirates, Dubai Municipality, Abu Dhabi Quality and Conformity Council, Dubai Carbon Centre of Excellence, ASHRAE, Emirates Green Building Council, Clean Energy Business Council, Chartered Institute of Building and Middle East Solar Industry Association.

While the HVAC industry is growing at an exponential pace it is not immune to pitfalls and challenges. This precisely why such a platform for continuous discussion and exchange of information among the stakeholders in the industry is crucial to its further advancement.

LG being the prime partner, the event is partnered by leading HVAC organizations such as Daikin, Leminar Air Conditioning, Dessicant Rotors International – Bry Air, Belimo Automation, Taqeef, Chiller Air Conditioning, Rheem Manufacturing Company and Smardt Chiller Group.

The two day conference and exhibition will be held on 14th and 15th of November, 2017 at the Dusit Thani, Dubai. The summit will be attended by more than 180 experts and decision makers belonging to the leading organizations in the industry. These include the Developer, Contractors, Technology Solution providers and Manufacturers, Regulation Bodies and Design and Architectural Consultants.

Know more about the event: www.thehvacsummit.com