Applications sought for Unlimited Doha Design Prize 2016 - a week long design-residency in Qatar
The British Council and its partners are inviting Gulf based designers to participate in the Unlimited Doha Design Prize 2016. This prestigious contest offers a unique opportunity to come together with UK counterparts for a week long design-residency in Doha, Qatar.

The Unlimited Doha Design Prize is open to architects, urban designers, engineers, 3D designers, technologists and researchers. During the residency 20 participants – 10 from the Gulf and 10 from the UK – will take part in a live one week design-residency which will take place in Doha between 18-26 March. They will work in teams to research and explore the theme of 'The Open City' and develop new ideas and innovative design solutions that will improve the experience of movement and accessibility within the 21st century city.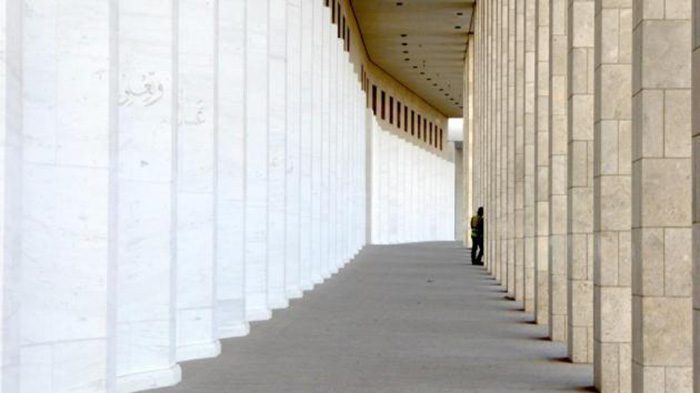 Diwan Annex, Msheireb, Walkable streets in Downtown Doha © Credits: Developer - Msheireb Properties. Architect - Allies and Morrison. Photo - Tim Makower
Under the patronage of H.E. Sheikha Al Mayassa bint Hamad bin Khalifa Al- Thani, Chairperson of Qatar Museums and in partnership with the Supreme Committee for Delivery & Legacy, this design-residency will give shortlisted participants the opportunity to work in Doha, one of the youngest and most dynamic cities in the Gulf region where the current pace of change is creating exciting opportunities to build new communities, public urban spaces and transportation links that will shape the lives of inhabitants in the next decade and beyond.

At the end of the residency, a winning team will be awarded the Unlimited Doha Design Prize and a grant of £15,000 to be used to further develop the project proposal as a team. This might include the implementation of the project in the form of an exhibition, research project, publication, installation, public intervention or film. The jury will include high profile and international experts such as Brian Timmoney, Foster + Partners, Virginia Newman Director at KSR Architects and RIBA Diversity Ambassador, Tim Makower, Makower Architects, Professor Nick Tyler, CBE FREng, Professor of Civil Engineering, University College London, and Abdullah al Baker, Qatar Engineering Society.

Stephen Stenning, British Council Director Arts Middle East North Africa notes that, 'Those who take part will benefit from a chance to develop their creative thinking within a challenging, vibrant and constantly shifting cityscape and we expect that selected designers will come together to forge new partnerships and share ideas and best practice. We hope the prize will not only encourage people to participate, but also to think about how they can make the projects they work on in March 2016, a reality going forward.'

Said Fatima Mansour, Design Manager at Msheireb Properties said that "The one week charette during Old Doha Prize was great, it enabled me to get some hands on experience at the early stages of the design process, and I had the opportunity to apply my knowledge in a healthy and competitive environment. I would encourage young architects to participate in such competitions, as it gives you a challenge and stimulates you, something we don't always get during the daily routine work."

Applications will remain open until February 28 and successful shortlisted applicants will be announced on 2 March 2016.