About Chemical Dosing Pumps
Chemical Dosing Pumps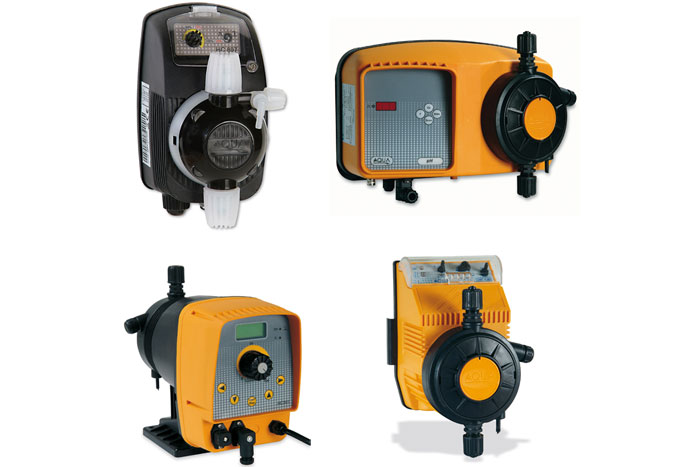 AQUA has always given particular attention to the development and manufacturing of new products for water treatment. Today, after many years of research, we are proud to present a new range of dosing pumps and controllers.
AQUA pumps and controllers are versatile and perfect for water treatment, swimming pool, process, cleaning and general industries. The pumps are supplied standard with Glass double ball check valves and Viton seals. The models HC897-997-999 are supplied with PTFE balls and Viton seals.
Standard power supply is 230vAC and 110vAC 50/60 Hz. For other voltages you should contact our technical department. All solenoid driven dosing pumps with the exception of HC150 and HC100 basic are provided with low level input. Upon request a low level probe is available.
All solenoid driven dosing pumps are supplied as standard with the following hose and fittings kit comprising of: Injection fitting, Foot valve strainer, 2 m delivery hose (PE), 2 x 1.5 m Suction/Priming clear hose (PVC), Screws and raw plugs. All instruments and controllers are supplied for use on 230vAC and 110vAC 50/60Hz mains supply voltage. Different voltages can be supplied upon request.
All our pumps are manufactured in compliance to EC regulations.
News archive:
Swimming Pools Chemical Dosing Pumps (2 Jun 2014)
Categories: water treatment dosing pumps.