Arabian International Home Show offers new ideas in interior design excellence in the region
Over 80 delegates and 28 speakers participate at inaugural Design Studio
Current economic climate forcing developers and consultants to look at cost effective, sustainable solutions – Organisers
There will continue to be an under-supply of completed units in the market based on Dubai's economic growth - Damac
The inaugural Arabian International Home Show opened its doors Tuesday to hundreds of professional designers, contractors and interiors suppliers from across the GCC, eager to learn what will keep them in front of the curve when it comes to designing luxury home interiors in the region.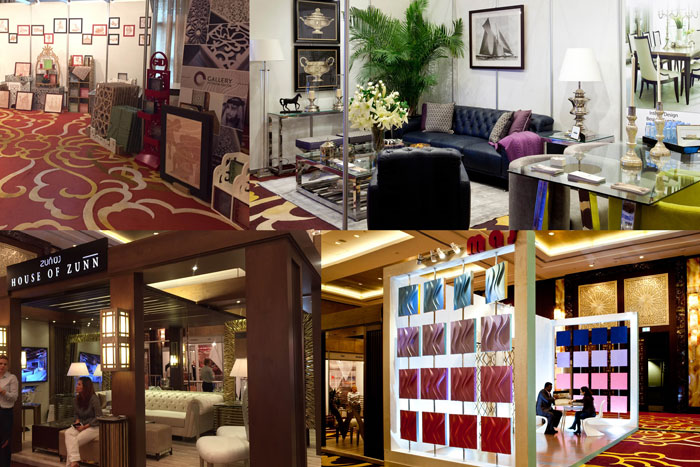 Held from the 8th to 10th of March at the Conrad Hotel Dubai, Arabian International Home Show features over 100 brands from more than 20 countries covering a broad spectrum of interior design products, concepts and technologies. Speaking about the successful launch, Event Director Daksha Patel said "The show comes at an excellent time for the region, when the economic climate is forcing developers and their consultants to look at cost effective and sustainable solutions for future residential developments. Interior fit-outs represent approximately 10% of a development's cost and having the right suppliers in place can bring about huge cost savings in the long run."

The first day of the event attracted over 500 attendees and featured the opening of Design Studio, a three day conference organised in partnership with Association of Professional Interior Designers, the region's apex body representing the interior design industry and National Design Academy, a leading interior design college based in Dubai offering programmes in partnership with Staffordshire University in the UK. Amongst the speakers, renowned architects Federico Delrosso from Italy and Boulos Douaihy from Lebanon shared their insights on how architects, designers and developers could work together effectively to deliver successful projects for the region going forward.

Meanwhile, Dubai's key developers have vowed to press ahead with major projects, despite expectations of slight declines in property prices. DAMAC Properties, Dubai's largest independent developer, who is also exhibiting at Arabian International Home Show has said that there is still demand in the market so they have not slowed construction. "There will continue to be an under-supply of completed units in the market; based on Dubai's economic growth, demand should outstrip supply," said a DAMAC spokesman. "It's very much business as usual."

Arabian International Home Show and the Design Studio will run at the Conrad Hotel, Sheikh Zayed Road, Dubai until Thursday 10th March from 9am until 6pm, offering attendees an opportunity to meet with leading international designers and interiors suppliers and learn from global best practice in the sector. Attendance at the show is free of charge for trade visitors and public.