ARACO confirmed to design Emirati housing project
Abdul Rahim Architectural Consultants (ARACO), a leading engineering consultant in design and project management in the UAE, has been selected from more than 40 firms to provide design and consultancy services for Abu Dhabi Housing Authority's (ADHA) Bayti initiative, which streamlines the process of building homes for Emirati nationals.

Launched in late 2016, the Bayti initiative reduces the time taken for Emiratis to design and approve a house from 3 months to only three weeks. Houses are constructed in 58 architecturally and structurally pre-approved exteriors – of which ARACO designed 12 – with modular interiors adaptable to the needs and size of each individual family.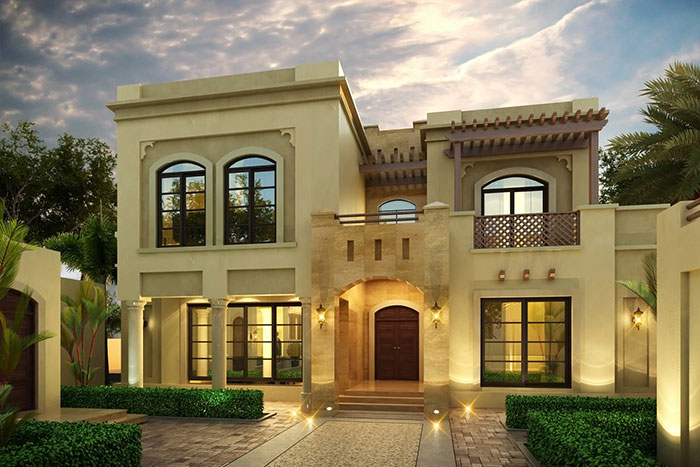 Full construction of each house can be completed within two years, with the process reducing consultant's fees to 3%, instead of 4% or higher.

Commenting on the project, ARACO Abu Dhabi Branch Manager, Yousef Abu Shaaban, said: "In the past this process included searching for suitable consultants, preparing the design, assessing the presented blueprints before issuing a building permit and starting construction. That process could take as long as three months. Now, the clients can choose from pre-approved designs already licensed by the Department of Municipal Affairs. After that the presented blueprints will be assessed and a building permit will be issued, within two weeks, before the construction begins"

The designs are approved by authorities, including municipalities, to make the process of construction smoother and more convenient for Emiratis granted a loan for housing in the emirate of Abu Dhabi. Up to 3,000 loans are approved each year and houses are permitted for construction in Abu Dhabi city, Al Ain and the Western Region.

Designed in modern, Andalusian, Islamic and heritage styles, the homes range from four to eight bedrooms and homeowners can select wall colours, fittings and fixtures.

Abu Shaaban added: "The Bayti initiative provides citizens with houses based on the highest standards of quality in accordance with all the government regulations and standards in force. The wide range of designs offers different housing styles, which range between modern, Eastern and Arabic."

In line with Abu Dhabi Municipality's strict building codes, ARACO has adhered to all regulations and standards enforced by various entities, confirming the design's compliance with the expectations of future homeowners.

Abu Shaaban concluded: "The Bayti initiative makes the process of building a property much easier and faster for Emiratis, a process which took a lot of time and effort in the past due to the required agreements, procedures and design approvals. With this initiative, the designs, blueprints, and issuing of the required approvals has been developed in collaboration with the municipalities and engineering consultancies to guarantee a smooth and organised construction process and a house fit for the most discerning family."