Ariachiara - Harmony of Air, Light, Sound and Much More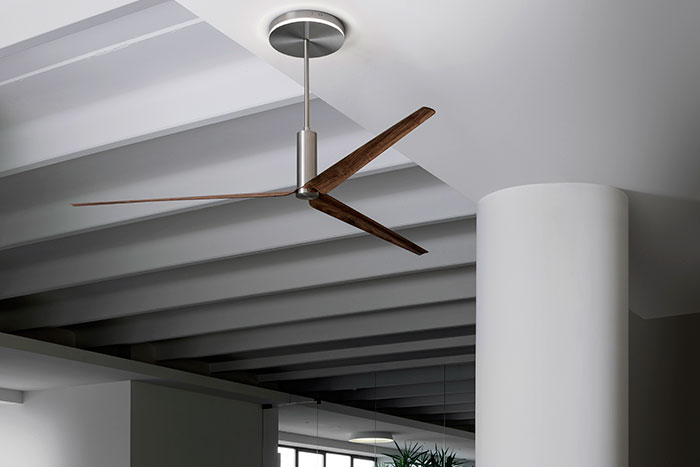 Made of wood and steel, Ariachiara combines air stratification with many new functions: sanitization, ionization, lighting and music. Purifying the air through an ozonation system means eliminating bacteria and odors from the environment, thus making the air you breathe clean and sparkling at all times.

Ideal in environments of sociability, Ariachiara has been created to fulfil also the function of diffused and at the same time suffused light, almost a courtesy light, to support the precise lighting of rooms.

It is also possible to combine music - always with a background function - and light, designed to accompany every moment of relaxation. Available in four different finishes, the blades are made of wood with essence of Canaletto walnut, natural oak, white painted and black painted.

The structure of the blades is made stable and resistant thanks to the carbon fiber. The ceiling anchoring element contains control unit, engine and technology, and it is made entirely of AISI 316L stainless steel with satin and polished finishes.