Atkins Appoints New Chief Executive Officer of Engineering, Design and Project Management
Atkins, a member of the SNC-Lavalin Group, announces that Mr. Grant Porter has been appointed as Chief Executive Officer (CEO) for the company's Engineering, Design and Project Management business in the Middle East and Africa. Located in the Middle East, Mr. Porter will oversee current engineering, design and project management projects as well as drive future growth prospects to further strengthen the company's long-established presence in the region.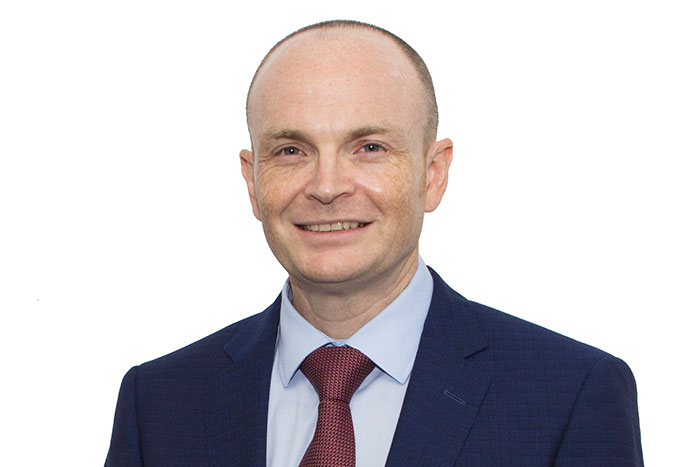 "Atkins has established a world-class reputation by delivering some of the region's most iconic projects that meet cities' growth demand and maximize economic impact. Over the past 10 years, Mr. Porter has played an integral role in growing our regional business presence as part of the senior leadership team, and recently as Chief Operating Officer," said Nick Roberts, President, Atkins, Engineering, Design and Project Management. "As CEO, he will continue to drive our growth strategy and cement our regional footprint that has spanned over 50 years."

Mr. Porter is a seasoned executive with over 26 years of international and regional experience in professional services, construction and project management across the Middle East, Africa, Europe and Asia, where he has successfully delivered acquisition and integration, engineering, and construction major projects. He joined Atkins in the Middle East in 2009 as Regional Finance Director, then subsequently as Chief Operating Officer before stepping into the CEO role. Previously, he held the position of Regional Finance Director at Hyder Consulting (now Arcadis) in the Middle East, and worked in finance positions with KPMG and IBM in the United Kingdom. Mr. Porter holds a Bachelor's degree in Accounting from University of Stirling, and is a member of the Institute of Chartered Accountants of Scotland.

Reporting to Grant Porter, Adrian Lindon is appointed Managing Director of the Design and Engineering business to drive this segment of the company's capabilities forward and address the rapid growth in the region with a key focus on innovation and design transformation. Over the past 12 years, Mr. Lindon has undertaken numerous leadership and management positions with the company across the Middle East and North America. Prior to joining Atkins, he has worked in the UK and Asia Pacific.

Atkins is one of the world's most respected design, engineering and project management consultancies. Together with SNC-Lavalin, a global fully integrated professional services and project management company, Atkins helps clients plan, design and enable major capital projects, and provides expert consultancy that covers the full project lifecycle. Atkins has a track record of delivering flagship projects in the Middle East such as Dubai Metro, Burj Al Arab, Dubai International Airport and King Abdulaziz International Airport. The company's Engineering, Design and Project Management business also includes the Faithful+Gould and Atkins Acuity capabilities and service offerings. Faithful+Gould provides integrated project and programme management consultancy, independently or alongside Atkins. Acuity is the end-to-end advisory business from Atkins which combines management consulting, financing and technical capabilities to help clients solve complex front-end problems in the built environment.

@atkinsglobal #atkinsglobal