'Autodesk University Extension Dubai' showcases the 'Future of Making Things'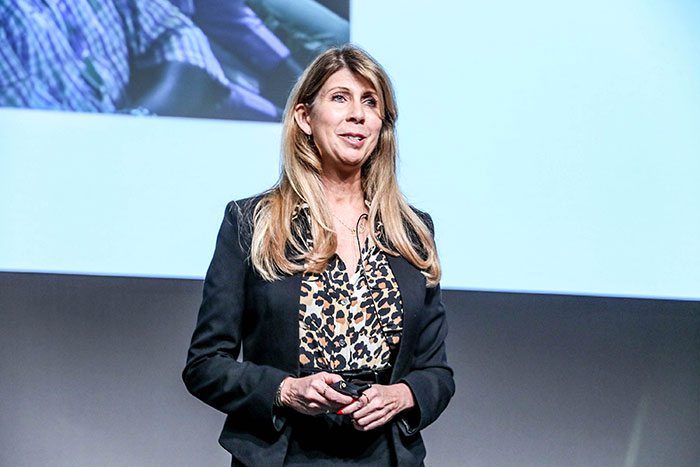 Autodesk, a global leader in 3D design, engineering and entertainment software, held its 4th Edition of Autodesk University Extension Dubai (AUx) at the Dubai World Trade Centre today. As disruptions reshape how the world is designed and made, the company highlighted a number of advances toward the future of making things and also showcased new technologies and modes of work that will help attendees navigate and thrive in this shifting landscape.

The theme for this year's edition, 'Insight, Innovation, Inspiration,' attracted more than 800 of the region's top design and engineering professionals, who had the opportunity for a unique hands-on experience exploring advanced technologies and the future of design and engineering. The one-day interactive conference and exhibition featured the latest ground-breaking trends and a look at Autodesk's latest product offerings.

"Technologies like the Internet of Things (IoT), augmented and virtual reality and robotics will change the way engineers and designers work. Places and things are more connected, intelligent and dynamic than ever before," said Louay Dahmash, Head of Autodesk Middle East. "Autodesk is taking the lead in the global revolution of the 'Future of Making Things.' Our event is timely and strategic as there are countless ambitious and futuristic projects underway across the Middle East."

This year's event throws special focus on design and how it helps shape the world -- from the buildings we live and work in, to the machines that propel us forward and the products that enrich our lives. A key attraction was the 'Autodesk Gallery,' that showcased unique exhibits, including Nike's 3D printed shoe, Airbus' 3D printed concept plane, Soccket - the energy-harnessing soccer ball, a 3D printed nylon dress, and many more. AUx Dubai 2015 also served as a forum for design and engineering professionals to upgrade and validate their skills by obtaining Autodesk Certifications at the event, as well as connecting with peers and experts.

"We are proud to host the 4th edition of AU extension Dubai 2015, which has been designed specifically for those who design, build, make and create. For the last few years, AUx Dubai has positioned itself not only as a unique learning and networking event but also as a strategic venue where attendees can talk about technology disruption, changing demands of customers, and new ways to design and bring products to market." concluded Dahmash.

The event is being organized in cooperation with Omnix International, the MENA region's leading provider of computer aided engineering solutions, and endorsed by IT brands like HP, AMD, Aruba and Panzura.

AU Extension Dubai 2015 featured exciting talks and presentations from some of the Middle East's leading design experts and professionals, including Lynn Allen, Technical Evangelist, Autodesk; Suhail Arafath, Head of Autodesk Consulting; Nick Manning, Senior Manager – Media & Entertainment, Autodesk; Eric La Vacon, Technical & Innovation Director, Egis International; and Gerry McFadden, BIM Manager, WSP Group. Participants also had the opportunity to obtain Autodesk Certifications free of cost for the latest versions of Autodesk software like AutoCAD Certified Professional; AutoCAD Civil 3D Certified Professional; Inventor Certified Professional; Revit Architecture Certified Professional; Revit Structure Certified Professional; Revit MEP Certified Professional; 3ds Max Certified Professional and Maya Certified Professional.