About Elite Free Standing
Elite Free Standing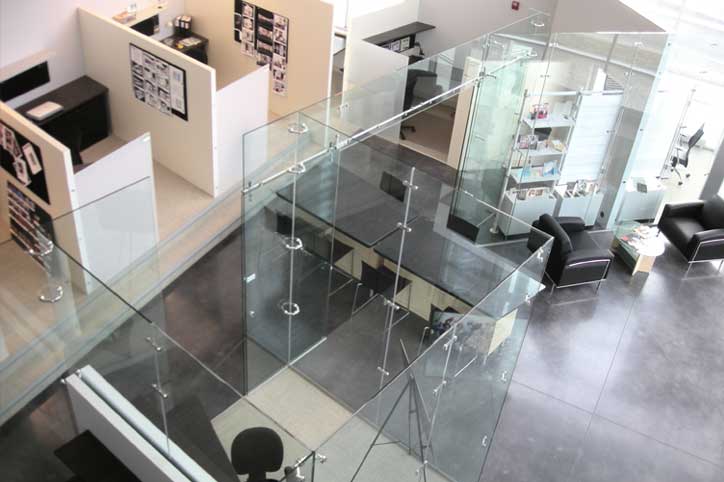 Elite™ Freestanding Glass Partition System
---
The Elite™ Free Standing Partition System offers the utmost versatility in creating and customizing rooms. The system stands independently in combination with stainless steel components and toughened glass panels. The need for head fixing is not required in most applications, single point wall and floor fixings are all that are needed.
The system accommodates tempered, laminated, low-iron and LCD glazing, and may also be of a straight, angled or curved configuration. LCD, pivot, sliding and hinged doors may be installed. Wood and glass doors (single glazed and double glazed) are all compatible within the free standing system. The fittings may be of a brushed finish, standard RAL color or a custom RAL color.
The Elite™ Free Standing Partition System is fully demountable. It's components contain recycled material and are infinitely recyclable.
The System meets LEED Characteristics:
LEED 2009 (v3): MRc3, MRc4, MRc5, EQc8.1 and EQc8.2.
LEED v4: MRc1, MRc3, MRc4, MRc8, EQc2, EQc7 and EQc8.
Maximum Glazing Panel Width: 60″
Maximum Glazing Panel Height: Full height up to 12′-0″
Glazing Available: 3/8″, 7/16″, 1/2″, 9/16″, 3/4″
Available Glazing Types: Clear Tempered, Low Iron, Laminated & LCD Privacy Glass
Standard Frame Finishes Available: Standard RAL 9006 and Clear Anodized. Custom Color Powder Coating Available

08 10 00 - Doors and Frames
08 11 00 - Metal Doors and Frames
08 13 00 - Metal Doors
08 16 00 - Composite Doors
08 30 00 - Specialty Doors and Frames
08 32 00 - Sliding Glass Doors
08 34 00 - Special Function Doors
08 35 00 - Folding Doors and Grilles
08 36 00 - Panel Doors
08 70 00 - Hardware
08 80 00 - Glazing
08 81 00 - Glass Glazing
08 88 00 - Special Function Glazing
10 22 00 - Partitions