Axalta to be headline partner at IBIS Middle East 2019
Axalta (NYSE: AXTA) announced today that it will be the headline partner for IBIS Middle East, the collision repair industry's leading networking platform for vehicle manufacturers, insurers, suppliers and bodyshops. This is a part of multi-year global partnership between Axalta and Plenham Ltd, the parent company of bodyshop Magazine and IBIS Worldwide brands.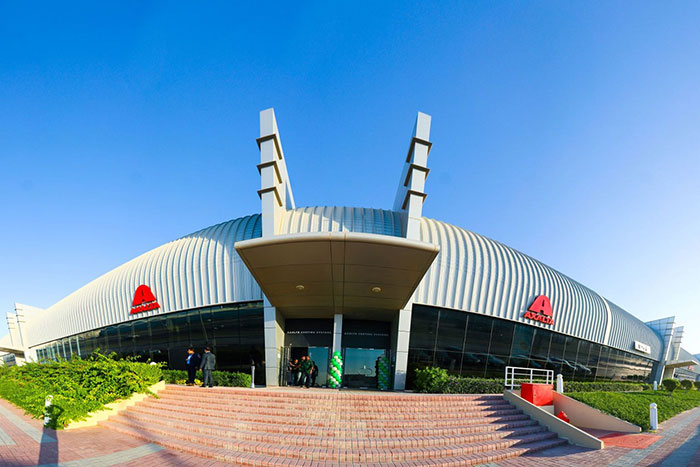 Themed with 'Strategic Sustainability', IBIS Middle East 2019 will be held in Dubai on 13th of March 2019. It will gather representatives from more than 30 countries around the world and will bring together the latest trends and a world class agenda where delegates can learn from some of the industry's most engaging thought leaders.

"With sustainability at the core of its business, Axalta will leverage the conference to highlight its range of sustainable coating solutions and technologies that meet the environmental and social requests, which has been fundamental to Axalta's growth and success over 150 years." Fadi Medlej, Managing Director of Axalta MENA region, said, "Partnering with IBIS Middle East 2019 also represents a great opportunity for networking and strengthening relations with our customers, partners and industry stakeholders. "

IBIS head of commercial delivery, Poppy Allard, commented, "We are really pleased to have the support of our global partner, Axalta, for our upcoming IBIS Middle East event. The conference has become a must-attend on the calendar for key players within the industry and I'm confident that with the support of Axalta and our other partners we will deliver yet another fantastic, informative and interactive symposium."

In early January, 2019, Axalta announced a three – year partnership with Plenham Ltd to help the worldwide collision repair industry share ideas for business improvement, drive best practices in innovation, and establish new processes and know-how through dynamic media and social interactions. The agreement will leverage Axalta's global refinish expertise and experience to enhance Plenham's worldwide media platforms and networks.

Supported by headline partner Axalta and partner Audatex, IBIS Middle East 2019 will cover the following topics:

How the UAE collision market has evolved and past trends.
What will be the collision market growth until 2024 and what will be the resultant market forecast in the year?
Collision market drivers, restraints and future opportunities affect the market dynamics and a subsequent analysis of trends
What are the key sustainability strategies adopted by collision market players? Presentations on the impact on competitive growth.
For more information on the conference please visit the website www.ibisworldwide.com to keep up to date.
@axalta #axalta @IBISworldwide #IBISworldwide