Barco Names Alpha Data Overture Preferred Partner
Global technology company Barco has appointed Alpha Data, a leading system integrator in the Middle East, as an Overture Preferred Partner (OPP). The companies will work together to manage quality deployment and integration of Barco's acclaimed Overture audiovisual (AV) monitoring and control software brand to ensure a seamless customer journey.

Barco's Overture software delivers an enhanced meeting experience for the enterprise market through automating in-room hardware to respond to how users work and interact. Offering significant mutual benefits, the partnership with Alpha Data aims to improve overall customer engagement, reduce the users' technical queries, and boost workplace productivity through implementing best practices.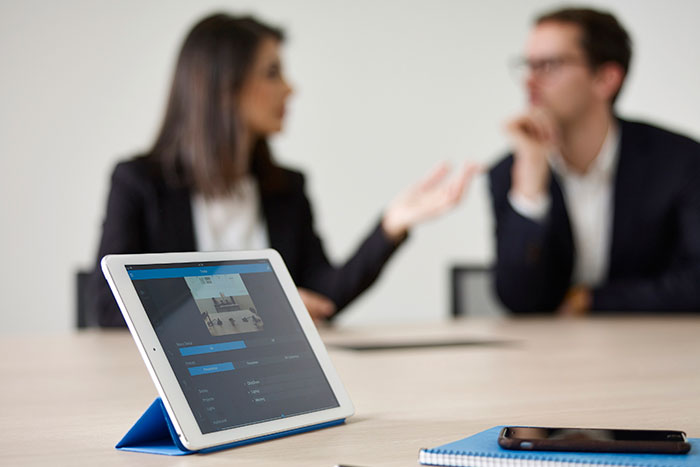 Barco has selected Alpha Data as an OPP due to the system integrator's outstanding AV capabilities. In collaboration with FVC, Barco's certified training partner for ClickShare wireless presentation systems, the companies hosted an information session to review the product's features and value proposition following the signing of the official OPP agreement.

Eric Brouwers, Vice President for MEA at Barco, said: "After a rigorous selection process, we are delighted to sign on Alpha Data as one of our Overture Preferred Partners in the region. The company has been our trusted collaborator in the UAE for many years, earning the prestigious status of ClickShare Gold Partner. Our long-standing relationship demonstrates Alpha Data's commitment and investment in our solutions that increase the effectiveness of collaboration in the workplace."

Under the terms of the agreement, Alpha Data is mandated to employ two qualified Overture technicians, operate the system on its premises, and proactively promote its benefits. Meanwhile, Barco's responsibilities include providing access to additional resources, such as demos, an expert development team, Barco management tools, and support from Barco University.