Bayer initiative for sustainable building honored at Rio summit.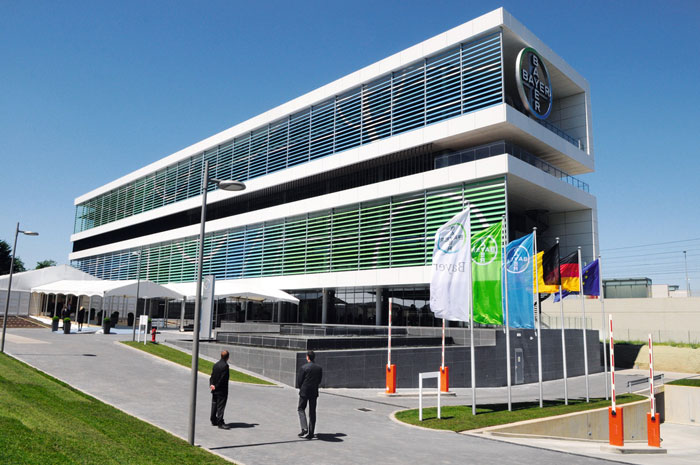 A network of experts managed by Bayer MaterialScience has been honored at the Earth Summit in Rio de Janeiro as a worldwide model for sustainable building. The award was presented to the EcoCommercial Building (ECB) Program by the Global Forum on Human Settlements at a conference it is co-hosting with the United Nations. The award for "Best Practice of Global Green Building" was presented in recognition of numerous Bayer-owned buildings built according to the ECB concept.
The global program established by Bayer MaterialScience in 2009 bundles the expertise of experts in various disciplines revolving around sustainable building. It counts over 50 partners, including companies such as ThyssenKrupp, Stiebel Eltron and Philips. The objective is the planning and erection of tailored, energy-optimized buildings according to a holistic concept.
Intelligent combination of technologies
"The award demonstrates that the ECB initiative is the right tool for the global task of enabling sustainable living and building," said Dr. Thomas Römer, head of the Construction Industry Platform at Bayer MaterialScience. "Existing standards for climate protection, energy consumption, comfort and cost-effectiveness can be far exceeded simply through the intelligent combination of existing technologies and solutions."
The Bayer buildings in the United States, Germany, Belgium and Italy are exemplary in this regard. For example, a climate-neutral administrative building opened near New Delhi in 2010 achieved a positive energy balance in just its first year of operation. Another CO2-neutral office building is currently under construction in Qingdao, China, and a construction project in the Brazilian metropolis of Sao Paulo is also following the ECB concept.
About the Global Forum on Human Settlements (GFHS):
The non-governmental organization is dedicated to sustainable human settlements and a better quality of life for poorer population groups. It also supports the objectives of the United Nations Human Settlements Program (UN-HABITAT). The first GFHS conference was held in Shenzhen, China, in 2005. The organization has been registered in the U.S. state of New York since 2008.
About Bayer MaterialScience:
With 2011 sales of EUR 10.8 billion, Bayer MaterialScience is among the world's largest polymer companies. Business activities are focused on the manufacture of high-tech polymer materials and the development of innovative solutions for products used in many areas of daily life. The main segments served are the automotive, electrical and electronics, construction and the sports and leisure industries. At the end of 2011, Bayer MaterialScience had 30 production sites and employed approximately 14,800 people around the globe. Bayer MaterialScience is a Bayer Group company.