Bayut Expands Its Innovative Offering with New Floor Plan Tool
Bayut, the UAE's largest online property portal, has announced the launch of a game-changing feature on its website, that provides users with detailed 2D and 3D floor plans for over 40,000 property types in the UAE.

In an effort to increase convenience for end users and provide agents with high-quality leads, Bayut has launched this innovative new feature. These 2D and 3D floor plans have been designed to provide potential homeowners and tenants with a bird's-eye view of the property, facilitating a better understanding of the scale and positioning of rooms in a property listed on Bayut. This feature can now be accessed through the desktop and mobile version of the website as well as the Bayut App.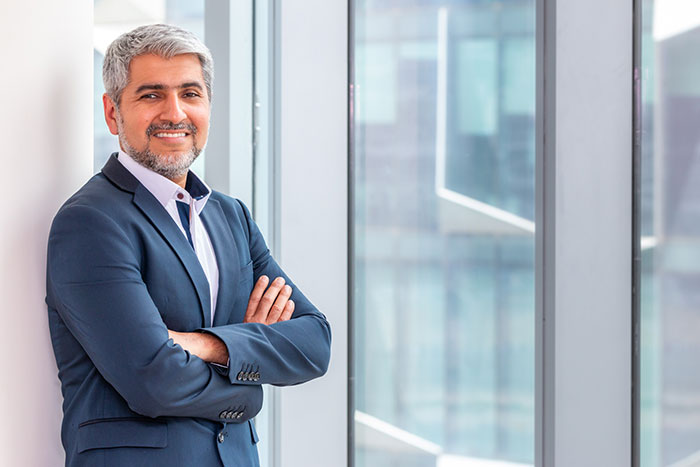 Bayut CEO, Haider Ali Khan.
Created using high-tech photography and the latest image processing techniques, these floor plans enable users to identify layouts that best suit their needs and then search for similar properties on Bayut. Floor plans are frequently requested by potential homebuyers or tenants prior to a physical viewing of a property, especially if they are overseas or far away from the location. However, these details are often unavailable to real estate brokers.

With this new feature, Bayut users will have quick and easy access to detailed floor plans of any property type in the UAE, empowering them to make informed decisions. Users would have a fairly good idea about the property before initiating a conversation with the agent, which in turn translates to higher quality leads for real estate professionals.

Bayut reports that over 160,000 man hours of intensive work by in-house app developers and property professionals went into making this product a reality. This new Floor Plan feature is part of a series of new product launches that Bayut is planning for summer 2019, which will also include an exclusive app for registered real estate brokers called Bayut Pro.

Following on from this launch, users will soon also have access to interactive walk-through tours of all these floorplans, right from the comfort of their home. This falls in line with Bayut's aim to provide creative solutions to market needs and build on the UAE Government's initiative to push towards a digital transformation of the Emirates through smart systems, services, apps and technologies.

Bayut CEO, Haider Ali Khan, said: "Over the past two years, we have constantly asked ourselves, how can we provide more value to both our users and agents? In these two years there has been a widespread acceptance and adoption of innovative technologies all over the UAE. We believe that the best way to capitalise on this digital transformation is to provide products that better address the user's needs. By keeping the focus on using technology to facilitate solutions, we have attempted to create products and features that make the customer journey more streamlined and hassle-free, while giving our agents the tools to create more business opportunities. The addition of comprehensive floor plans for all of Bayut's listed properties represents our commitment to the industry, our customers and broker partners.

The UAE has aspirations to be among the most technologically advanced nations in the world, and Bayut wants to contribute to that effort through the use of innovative, accessible and productive smart technologies."

@bayut #bayut