BIM Middle East 2020 Conference is on 19 October 2020
BIM Middle East 2020 Conference is on 19 October 2020 at the Crowne Plaza Dubai. Organised with Content Partners buildingSMART International and the Open Geospatial Consortium (OGC), and Event Partners Dubai Municipality and buildingSMART UAE, this is the region's leading and biggest event on BIM. The event includes official launch of buildingSMART UAE Chapter hosted by Dubai Municipality!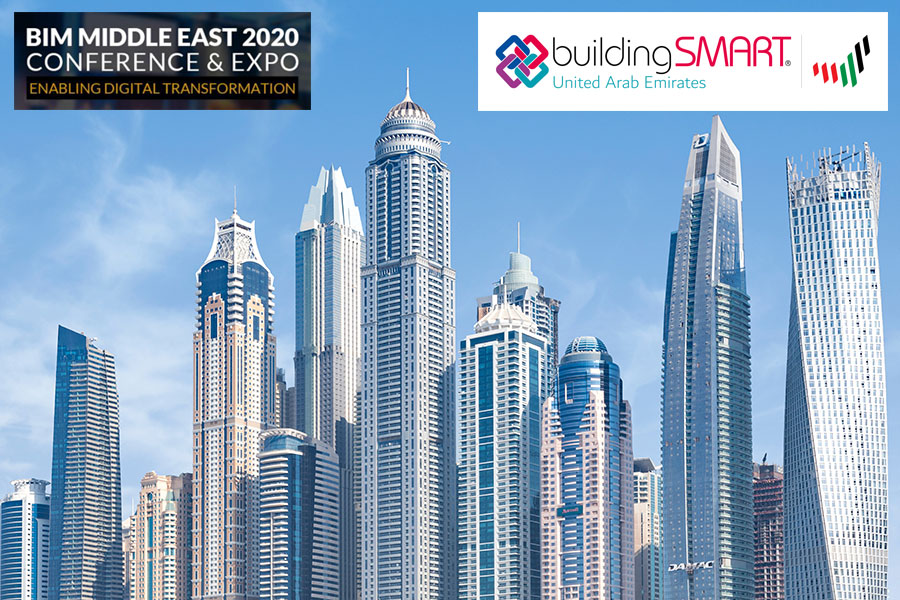 Dubai Municipality will make opening presentation on the Dubai BIM Roadmap including details on the new buildingSMART UAE Chapter.
FUTURE OF BIM STARTS HERE!
Now accepted as an integral process of the built asset, BIM is more than just a technology! With event theme: Enabling Digital Transformation it includes all the latest developments and dimensions in BIM, and integration with GIS, from project concept and design, project management, to post construction asset management.

A half day workshop on the morning of 20th October focuses on Applying and implementing Open BIM Standards and IFC. A small expo running alongside will feature the latest in digital design technology.
LEADING EDGE PROGRAM AND TOPICS
Presentations include: Applying and implementing Open BIM Standards and IFC; Roadmap for BIM implementation; Digital Transformation processes; Common Data Environments; Full asset lifecycle and post construction management of large-scale construction and infrastructure projects; Roads design; Challenges of Digital Twins Adoption; BIM / GIS integration; Ensuring construction efficiency, Green buildings and sustainability through BIM; Embracing the latest thinking in design technology; BIM in airport design, construction and management; Delivering digital transformation; Digital In Civil Infrastructure; industry case studies and more.

For further details and to register online visit: www.bimmiddleeast.com