Blossoms Nursery gets a cool roof with Thermo-Shield.
Makes a strong statement by reducing carbon emissions on Earth Day 2012.
Blossoms Nursery in Jumeirah, Dubai, is one step closer to becoming a 'Green Nursery', following a comprehensive 'Energy Savings Plan' put forward by the consultants, Farnek Avireal.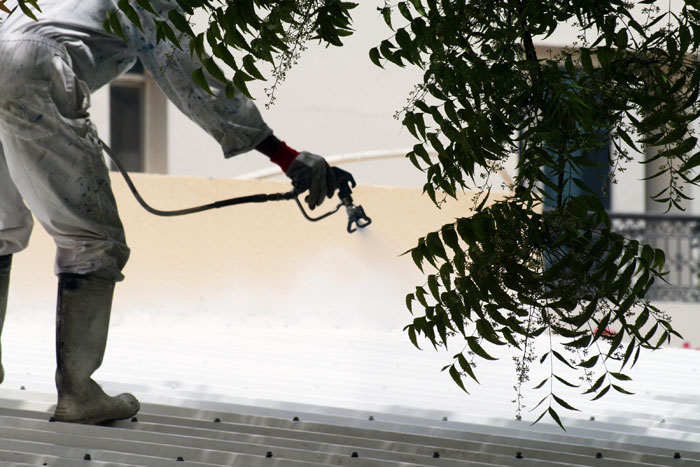 As part of the plan, works on insulating the metal roofs of the classrooms and the children's gymnasium was completed on Saturday, 22 April. The roofs were coated with a thermal barrier coating, Thermo-Shield, manufactured in the United States.
Rahim Sajan, Vice President of Blossoms Nursery said, "We are delighted to have completed the cool roof project, in Blossoms Nursery, on Earth Day – April 22. Blossoms has a very strong commitment to protect the environment. This is part of many small steps we take in saving our planet from Global Warming."
Marcus Oberlin, General Manager of Farnek Avireal, said, "Thermo-Shield Roof Coat is a Cool Roof Rating Council and Energy Star rated product, with a Solar Reflective Index of SRI-110. A cool roof reflects back the bulk of sun's radiation. It also emits a big chunk of whatever little heat that gets absorbed, back into the atmosphere, instead of transferring it to the building."
Rahim Sajan added, "it is truly our mission to cultivate the good values of environment protection and sustainability in our students, at a very young age."
Santhosh Shyamsundar, regional representative of SPM Thermo-Shield, Inc. explains, "Thermo-Shield Coatings are non-toxic, with very low VOC content, and have been in the Middle East/ UAE market since 1996. Cool Roof is an integral component of the Green Building Code developed by Dubai Municipality; now the Blossoms Nursery roof is in compliance."
Markus Oberlin added, "Blossoms' cool roof has now started to reduce solar heat gain substantially, saving a great deal of energy – directly resulting in reduction of carbon emissions. For every 100 kWh spent by the HVAC system, now it will consume only 70 kWh. This will also reduce total carbon footprint from the HVAC system by 30%.
"The reduction in solar heat gain also negates the Heat Island Effect, which ensures a lower ambient temperature – a direct benefit to the nursery and its neighbourhood."