About PPR/PPR-Fiberglass/PPR reinforced multilayer composite pipes
Brochures

PPR/PPR-Fiberglass/PPR reinforced multilayer composite pipes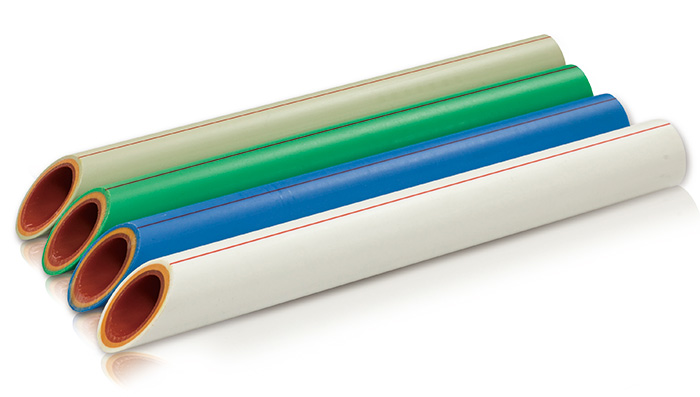 PPR/PPR-Fiberglass/PPR pipes for cold and hot water transportation.

Working temperature for PPR/PPR-Fiberglass/PPR is up to 70°С (water short time high temperature up to 90°С).
Outside diameter range 20 – 160 mm.
Nominal pressure 1.6MPa, 2.0MPa, 2.5MPa
The product is produced according to the international standard ISO: EN ISO 15874:2004, German standard: DIN 8077-8078.
All products are certified with the following ISO standards:

ISO 9011:2008
ISO 14001: 2004
ISO 28001: 2001
All PPR piping Systems products are certified with the German SKZ Certification Certificates No. A528 and A529.
22 11 00 - Facility Water Distribution