About PPR union adaptor fittings
Brochures

PPR union adaptor fittings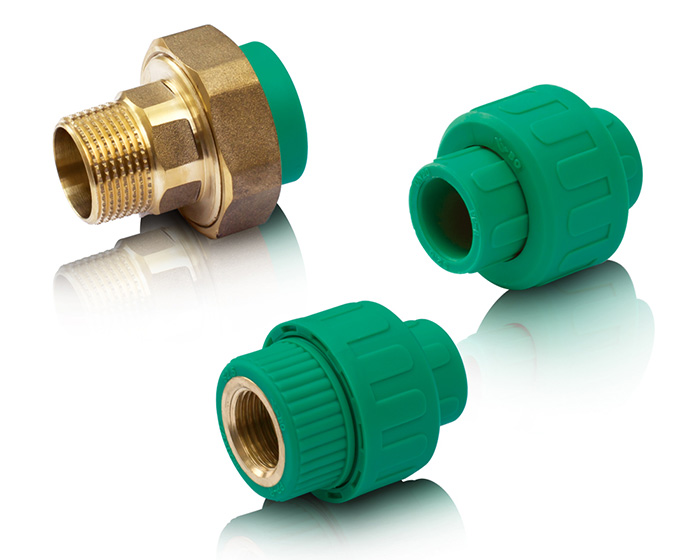 Fitting in which the pipe connection consists primarily of two components, at least one of each normally incorporates a flat sealing surface, which are mechanically press together by means of screwed nut or similar and sealed by the compression of an elastomeric sealing element between them.
Available in four colors: blue, green, gray and white.
Please check our catalogue for whole range of products.
The product is produced according to the international standard ISO: EN ISO 15874:2004, German standard: DIN 8077-8078.
All products are certified with the following ISO standards:

ISO 9011:2008
ISO 14001: 2004
ISO 28001: 2001
All PPR piping Systems products are certified with the German SKZ Certification Certificates No. A528 and A529.
22 11 00 - Facility Water Distribution