Boon Edam Launches Sleek Access Control Pedestal Mount
Boon Edam Inc., a global leader in security entrances and architectural revolving doors, is proud to announce the launch of the Lifeline Boost access control pedestal mount, an attractive and welcoming addition to the Lifeline Speedlane series of optical turnstiles.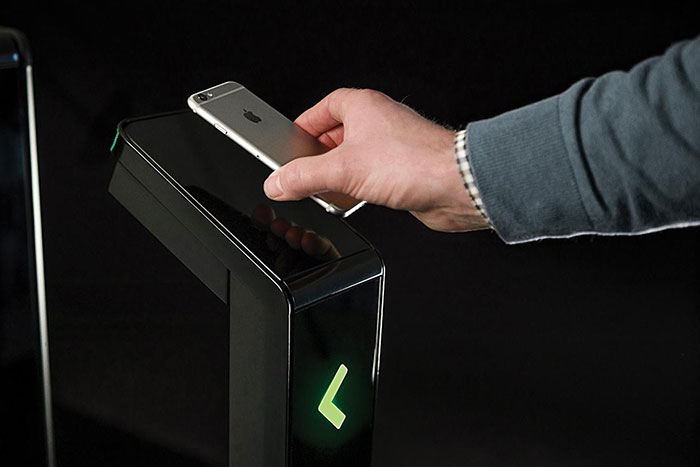 Sophisticated and Secure

The Lifeline Boost was created in response to the many requests for a well-designed, innovative and unobtrusive pedestal to accommodate a long list of authorization technologies and complement the existing Lifeline Speedlane series. The Lifeline Boost has been engineered with the comfort of the end-user in mind; it is ergonomic, at a comfortable height and features the classic tapered V-shape synonymous with the Lifeline Speedlane series and of course, offers the same outstanding energy saving features our customers have come to expect from Boon Edam.

Using modern and intuitive technology, the Lifeline Boost pedestal mount guides each visitor through to their destination without delay or inconvenience. As with the Lifeline Speedlane series, a selection of proven and intuitive light symbols indicate what the visitor needs to do next, from their initial approach, through the authorization steps and their exit into the secured side.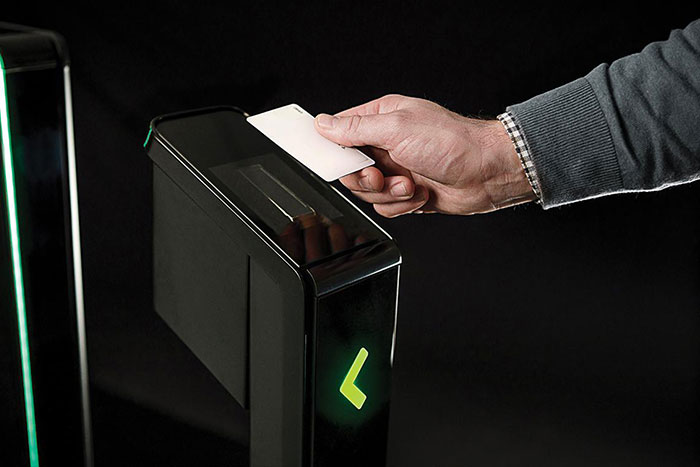 Flexible Combinations with 'Plug 'n Play' Convenience

The latest Lifeline Boost access control pedestal is available in three models:

Standard Premium: Suitable for the integration of a card reader, barcode reader or biometric devices.
Card Collector: Suitable to integrate a third-party card collector device.
Nortech Card Collector: Built/integrated with the Nortech MRC350 card collector.
In addition to accommodating a wide variety of authorization technologies, the Boost pedestal is easy and fast to install due to its enclosed raceway that can house electrical and ACS conduit along the surface of any finished floor. Its small footprint and sleek design complement the clean lines of the Lifeline Speedlane optical turnstiles with minimal visual impact.
Premium User Experience
Users will find the Boost uncomplicated and intuitive to operate as they provide their credentials and then pass through the lane. Intuitive LED lights detect the visitor approaching and guide them through clearly and easily – without any compromise to the journey flow. The directional indicator symbols stand out beautifully against the premium dark, tempered glass and installation does not require any cables to go through the floor.
Daan van Beusekom, Product Manager, Royal Boon Edam International B.V. says: "We believe in creating welcoming and secure security access solutions and saw there was a need to develop a pedestal to enable more integration possibilities for the Lifeline Speedlane series. The new Lifeline Boost fulfills this mission - it is streamlined and compact – with the same ergonomic and sleek features of the Lifeline Speedlane series – and can accommodate almost any authorization technology available. We're proud to launch this clever and compact addition to the family."
Categories: