Breakthrough Glass Security Solution for Commercial and Household use
Salama Pro-Tect, a revolutionary solution for security, is helping to protect businesses and households in the UAE by fortifying glass and reducing breakages with its new, innovative nanotechnology.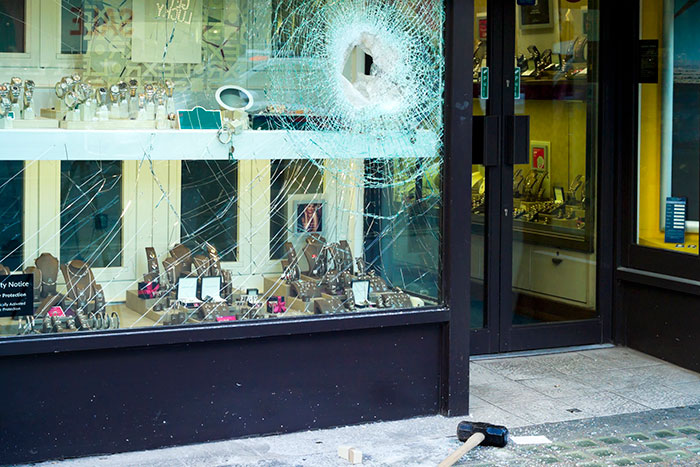 The 'green' water-based nanotechnology formula is non-toxic and designed to significantly increase the structural integrity of the glass, enhancing both strength and flexibility. The technology was developed in partnership with C-Bond Systems in the USA to fortify windows and glass, enabling institutions such as banks, foreign exchange houses, government offices, gold and diamond souks, schools and luxury-goods businesses to protect and safeguard their commodities from burglary and theft.

Leading research institutions and Universities in USA and in UK have been consulted on the development of this technology. This patented technology is engineered to maintain the original glass design integrity whilst increasing the mechanical performance of the glass unit. It is a permanent solution for glass surfaces with the primary objective of securing retail outlets and buildings and protecting valuable merchandise.

Salama Pro-Tect has been tested at the Security Industry Regulatory Agency (SIRA) and fulfils all the requirements of the UAE law – Law No. (12) of 2016 – which seeks to regulate the security industry in Dubai through clear policies and procedures and states that glass needs to be able to resist penetration for 3 minutes.

Forming an invisible and strong barrier to protect glass surfaces against damage from breakages, theft, break-ins, vandalism, cracks and chips; the Salama Pro-Tect product is not affected by external factors such as high temperatures and chemical solutions. The technology is easy to apply, cost-effective and compatible with any type of glass, including heat-strengthened, laminated, tempered, annealed, toughened and obscure privacy glass. It is also compatible with all types of window films such as coloured, tinted and decorative.