Bring the World Home with Maisons Du Monde's Globally Inspired 2019 Fall Collection
The turning of the season has brought with it a globally inspired Fall 2019 collection from Maisons du Monde, the global interior décor brand founded by French creative visionary Xavier Marie. The collection is available to explore and purchase in the UAE today at Maisons du Monde's Mall of the Emirates and City Centre Mirdif stores.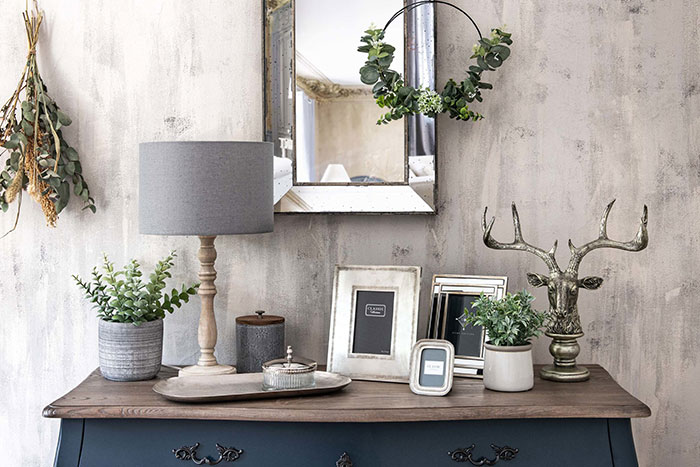 The new line has been inspired by styles from around the world and offers something to suit a breadth of tastes - perfect for the region's diverse and travel-hungry population.

Inspired by the serenity of Japan, Azuki is one five themes that make up the Fall 2019 collection. The name Azuki comes from the red bean that gives this décor trend it's key colour. Somewhere between tradition and modernity, Azuki makes use of natural materials, delicate patterns and minimalist designs, setting the scene for tranquillity in the home. The range combines traditional Asian motifs with Scandi design - which is apparent in the light wood furniture, clean lines, and woven textures.

Taking that same Scandi influence and adding vibrant pops of blue and pink, Urban Mood is a fresh mix of graphic shapes, modern décor, and a touch of illustration. This spirit-lifting trend is fun and colourful and has a range of storage and décor options for even the smallest apartments.

The next theme invites customers to get cosy with nature. Into the Woods is the epitome of fall, with rustic charm, natural materials and comforting soft textures. Customers can choose from a variety of snug soft furnishings, beautiful wooden furniture, carved décor pieces, and rustic artisanal crafts to create a cosy environment, reminiscent of a log cabin deep in the woods to help them unwind and recharge.

From fall to winter, Bruges is the embodiment of Belgian style at its best. It showcases simple luxury, comprising a mix of modern and rustic elements that come together to create a trend with lots of authentic charm. The colour palette favours silvers and blues that pair beautifully with cosy textiles, natural materials, and velvet and faux fur to create a warm, inviting and even romantic country house style.

Drawing inspiration from the other side of the Atlantic, the Boston theme embodies modernism, warmth, urbanism and charm. The theme is all about contrasts, particularly when it comes to textures. Pairing wood, metals, leather, velvet, smoked glass, and pale gold, Boston represents a melting pot of materials that combine to encapsulate the diversity of the theme's namesake city. Although loft style décor will be familiar to many, the Boston theme takes it to new heights with a vibrant palette inspired by the "Athens of America", as the city is known. The trend is all about being chic, but without the frills.

Maisons du Monde is passionate about offering something for everybody - an ethos that's apparent in the huge variety offered at a range of pricing options. Each year, the brand's buyers decode the latest trends, adapting to lifestyle changes and mixing up styles to offer shoppers unique and constantly updated collections.

@MDM_FR #MaisonsduMonde