Bristol Fire Engineering Honored with 2016 Dubai Quality Appreciation Award
Bristol Fire Engineering has been recognized at the hugely prestigious Business Excellence Awards by being honoured with the Dubai Quality Appreciation Award from the Department of Economic Development (DED) in Dubai.

Held under the patronage of His Highness Shaikh Mohammed bin Rashid Al Maktoum, Vice-President and Prime Minister of the UAE and Ruler of Dubai, the awards include the Dubai Quality Award (DQA), the Dubai Human Development Award (DHDA) and the Dubai Business Excellence Scheme (DSES).

Shaikh Maktoum bin Mohammed bin Rashid Al Maktoum, Deputy Ruler of Dubai, and Shaikh Mansoor bin Mohammed bin Rashid Al Maktoum, Chairman of Dubai International Marine Club, attended the ceremony and honoured Bristol Fire Engineering for their outstanding pursuit of excellence during 2015.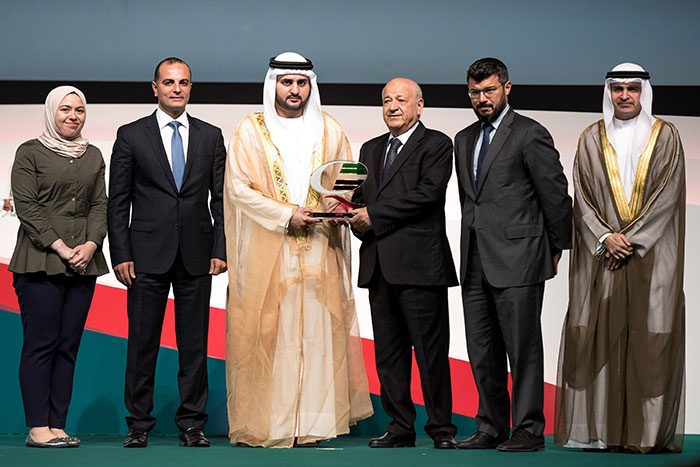 Bristol, the leading manufacturer of world-class firefighting and fire protection equipment in the Middle East, won the award for achieving exceptional business values and exuding excellence in its all-round business practices in the field of manufacturing.

The Dubai Quality Appreciation Award is part of the annual Business Excellence Awards. The 22nd the ceremony was hosted on May 3rd, 2016 by the Department of Economic Development (DED) to showcase companies that spur economic growth within the region.

Mahmoud Awad, Chairman of Concorde-Corodex Group, parent company of Bristol Fire Engineering, said: "We are honored to be recognized with the prestigious Dubai Quality Appreciation Award and thank the Government of Dubai for their unwavering support.

"We look forward to drive our shared vision of making the UAE the safest country in the world by providing the highest standards in firefighting and fire protection solutions.

"Service and quality excellence are central to our company's objectives, and winning a Dubai Quality Appreciation Award is a glowing endorsement of our continuous investment in developing the highest standards in our fire safety equipment."

For decades, the company has been proudly supplying the UAE's police and Civil Defence and several other government entities with superior equipment and services. It also supplies sectors such as the oil and gas, commercial, and industrial industries within the UAE and across the globe.

Awad added, "I would like to also extend this award to the entire BRISTOL team, both its management and employees, that have made our success possible. Our people are our biggest asset, being in business all my life I have always believed so, and this award reaffirms it."