British based Assael Architecture announces plans to launch office in the UAE
Leading British Architect and practice, Assael Architecture has announced plans to open a UAE office, bringing its award-winning portfolio of developments, blue-chip projects and expertise closer to clients based in the Gulf region.

The company behind a range of innovative urban design, masterplanning and architectural services boasts a portfolio of prestigious international projects. These include Dubai park Za'Abeel Park in Dubai and Baku's landmark flame fountain and Flame Park Masterplan, for the Mayor of Baku, as well as numerous prestigious developments in Central London and the UK including North Wharf Gardens in Paddington, Rennaisance in Lewisham, Great West Quarter in Brentford, Queen's Wharf in Hammersmith and Fulham and Greenwich Creekside in Greenwich. Assael has also worked in Bahrain with commercial organisations such as Amwaj Propreties Ltd and Meritas Real Estate, as well as on a number of prestigious projects for individuals and families, including concept designs for fishing villages in Oman.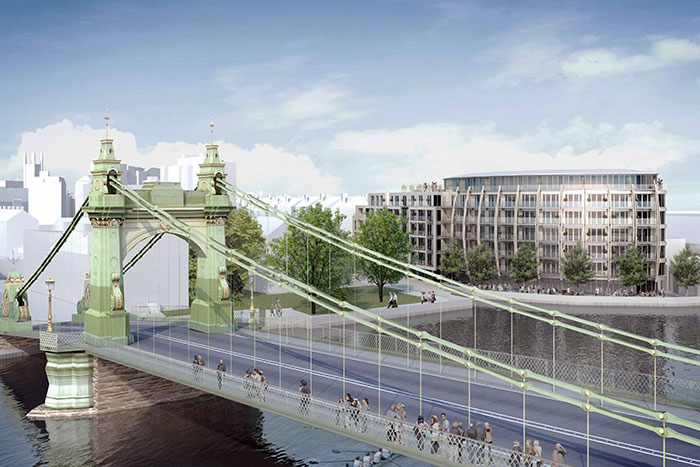 Spearheaded by award winning Architects and co-founders John Assael and Russell Pedley, the practice has grown remarkably in recent years under John's leadership. John has appeared on the judging panel during Cityscape 2008 and has also consulted on various projects under development in the region.

Assael Architecture has considerable expansion plans for the practice in this region. Most notably in these plans is the announcement of a new office of architects and master planners in the region, specialising in large mixed use developments, with a large residential and hotel component. It is expected to open in 2016. Another element of Assael's expansion into the UAE region will include investor assistance for those seeking investment opportunities in London.

John Assael commented: "Dubai is one of the most dynamic and innovative cities in the world which is currently undergoing an exciting period of growth. With a world stage reflecting an eclectic blend of nationalities and cultures through its design we are delighted to announce that Assael Architecture will be part of this exciting and evolving landscape."

Operating from modern design studios in London, Assael Architecture works nationally and internationally in the residential, leisure and mixed-use sectors. With over 30 years' experience running his own practice, John's dedication to designing and building better places extends beyond his own work and practice. He has been a judge for the RIBA Regional Awards, What House Awards and WAN Awards and continues to search for and reward examples of good design year on year.