Briton Compact Sliding Door Operator opens doors to customers.
The Briton Compact Door Operator for sliding doors has been launched by Ingersoll Rand Security Technologies to satisfy growing demand for a slimline automatic door solution. The operator is a self-contained electro-mechanical drive unit ideal for surface applied applications of both new and existing sliding doors; it combines simple functionality with subtle elegance and robust construction.
Manufactured in high-grade extruded aluminum, the low-profile design is suitable for use with most commercial architectural systems, and with an overall height of only 10.5 cm and projection of just 13 cm, the operator adds a contemporary look to any doorway.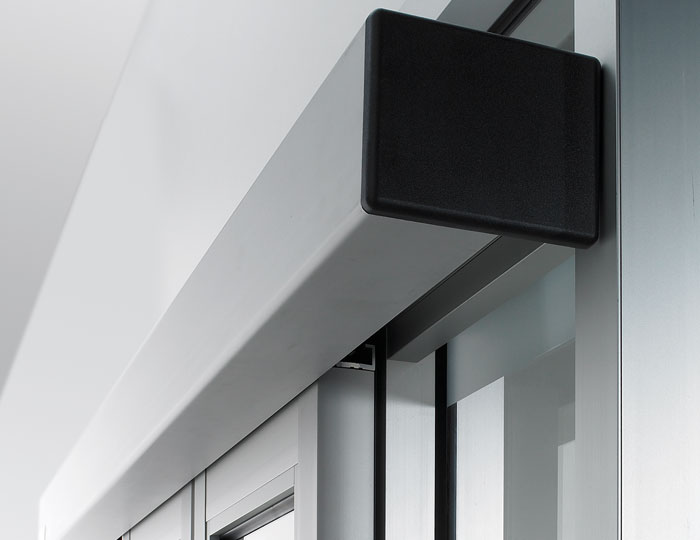 The unit is supplied with a secure digital keypad which provides a user-friendly, straightforward and effective means to program the door's operating modes and parameters. In addition to normal operating functions, it includes one-way traffic (useful when a building is closing and customers need to exit, while deterring entry by new people) and a 'summer-winter' setting (where, during colder/warmer months, the operator can be set to automatically reduce the width of opening in periods of low-traffic usage – helping save energy).
A number of built-in safety features provide appropriate operation in the event of abnormal situations, such as an obstruction in the doorway (when the operator's auto-reverse function positions the doors to the open position until the obstruction is removed and the door is manually pushed in a closed direction) or power failure (the battery-back up will either power the doors to the fully open – or closed – position, depending on the pre-programmed setting).
Ingersoll Rand's local distributors offer a full design, installation and commissioning service backed by a network of installation and service engineers, all trained to the highest standards.