Business Breakfast to explore new opportunities in Egypt's real estate sector
An attractive investment climate, new real estate opportunities, and a vibrant and strong demand in the country will make the Egyptian narrative for 2018 an encouraging one.

Amid growing evidence that the country's economy has started turning a corner, Egypt is looking to spur more real estate investment opportunities for both local and foreign investors in 2018. The government's commitment to adopt economic reforms at all levels and attract investors over the past year is expected to yield fruit in 2018, according to experts. Already reports suggest that the inflation rate in the country recorded a steady decrease over the past three months.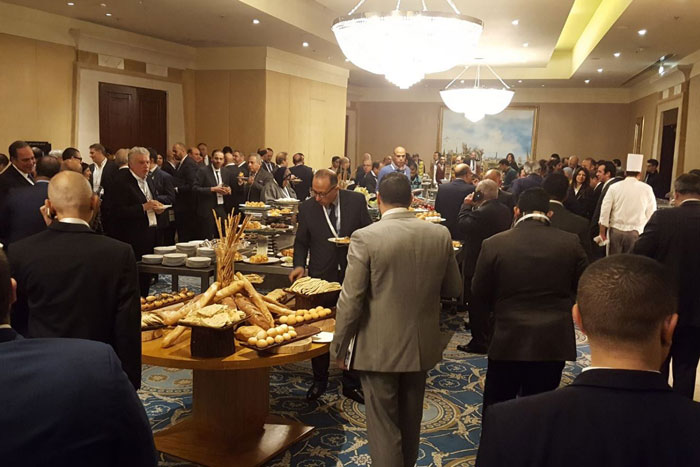 As real estate investors and experts keep a close eye on the economy and the investment outlook for 2018, Cityscape Egypt Business Breakfast, set to take place on January 18th at the Nile Ritz-Carlton Cairo, will deliver a high-profile platform for debate, discourse and information exchange as it addresses some of these pertinent issues.

Under the theme: Exploring new frontiers on Egypt's landscape, the Business Breakfast – a prelude to Cityscape Egypt – will hone in on the core issues central to Egypt's real estate sector. It will take a close look at the status of the real estate sector in the country, new opportunities arising in the industry, and in an in-depth panel discussion will address: long-term plans for sustainability of the real estate sector, the private sector, and the question of adopting PPP models when developing areas outside the capital city.

A focus at this year's Business Breakfast is the feasibility of development in Upper Egypt. Head of Egypt Office for JLL, Ayman Sami, will address this topic by providing a market update and demand analysis on Upper Egypt.

Sami explains: "We have always focused on the Greater Cairo real estate market, however there is an untapped potential in Upper Egypt. I will be looking at 7 governorates in Upper Egypt that constitute approximately 25% of the population of Egypt. The presentation will cover the need for residential, retail, healthcare and educational sectors as well as key areas for development in Upper Egypt."

Other speakers at this year's Business Breakfast include: Eng. Sherif Habib, Governor, Beni Suef Governorate; Eng. Yasser Al Dessouki, Governor, Asyut Governorate; Dr. Ahmed Shalaby, Managing Director, Tatweer Misr; Dr. Ashraf Dowidar, CEO, ARDIC for Real Estate Development and Investment; and Eng. Darwish Hassanein, CEO, Saudi Egyptian Construction Co. (SECON).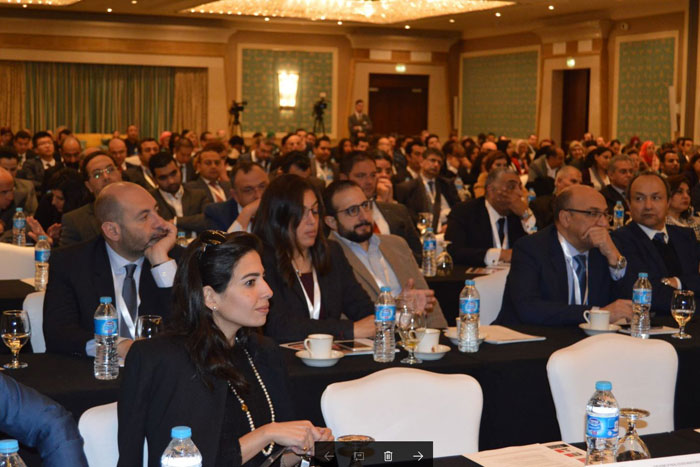 "The aim of our Business Breakfast is to create an informative and innovative platform with the country's foremost real estate experts and set the tone for our upcoming 7th edition of Cityscape Egypt," says Chris Speller, Cityscape Exhibition Director. "Over the course of the year we have witnessed a stability in the property market and an increase in investor confidence following a stretch of volatility; and as we kick of the year with our Business Breakfast followed by Cityscape Egypt in March, we're confident that 2018 will be a positive year for the country as investors begin looking at it with renewed interest."

Following the Business Breakfast is the 7th annual Cityscape Egypt Conference, which returns to the Four Seasons Nile Plaza on the 12th and 13th March – two weeks before the exhibition kicks off – with a stellar line-up of speakers and topics based on market research and the guidance of the Advisory Board.

Also, returning to the Four Seasons Nile Plaza on the 13th is the Cityscape Awards for Real Estate in Egypt, which celebrates excellence in real estate development, architecture and forward-thinking leaders.

The highly-anticipated Cityscape Egypt exhibition then takes place on the 28th – 31st March at its new venue the Egypt International Exhibition Centre (EIEC) in New Cairo. The show kicks off with exhibitors from Egypt who will showcase projects from across the real estate spectrum, both from Egypt and around the world. This year's platinum sponsor is Projects for Real Estate Development, who will showcase its latest project Blues Tiffany in the North Coast.

For more information on Cityscape Egypt Business Breakfast visit www.cityscapeegypt.com