Caparol Introduces a New E-Commerce Platform 'CapaSouq'
Caparol Arabia, the Middle East's leading German paint manufacturer, announced the launch of 'CapaSouq', the new innovative e-commerce platform enabling an easier purchase process along with delivery management. The new platform will be available as an App across iOS & Android devices and will also have an easy to navigate website format.

The CapaSouq App, the first of its kind in the region, is the result of Caparol's commitment to providing its customers with an easier and enhanced service. Through the CapaSouq App, customers will be able to order their preferred products from anywhere and have it delivered to them as per their convenience while earning themselves loyalty points in the meantime.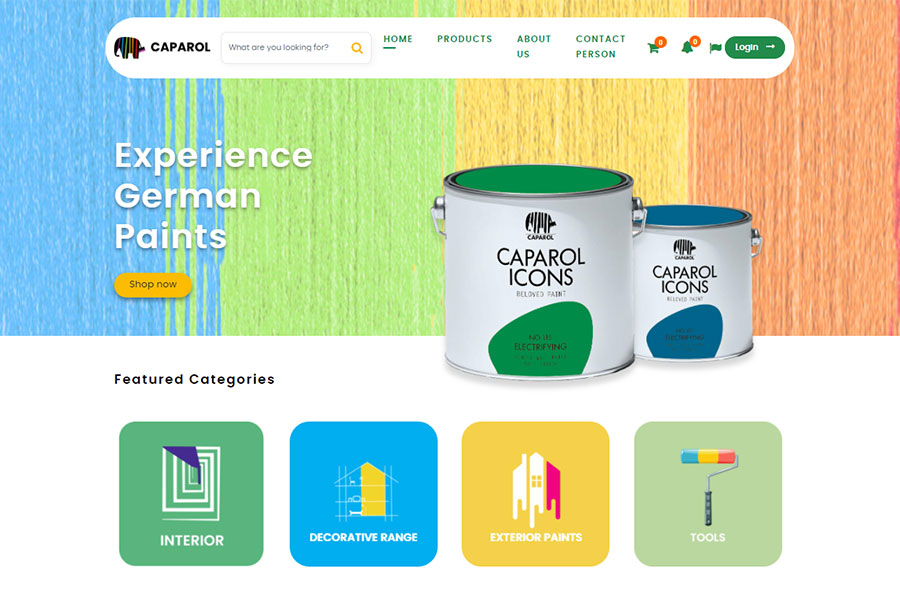 Martin Rosocha, Managing Director at Caparol Arabia said: "With the push towards digital forced by the pandemic, we wanted to create a safe, secure, and simpler purchase process for our customers. The CapaSouq App has been created keeping the customer in mind. We have ensured that the service will offer our customers hassle free ordering and delivery. Moreover, we wanted to give many benefits to our customers which is why we created the loyalty points system on the App which will be redeemable on any of our Caparol products."

Caparol has been committed to providing its customers with more efficient, sustainable and safe to use products. This is exemplified by the recent additions to its vast product range including the Nano 360, the superior quality exterior paint with advanced Nano technology specially designed to withstand the harsh Middle East climate and weather and CapaCare Protect, the tested and approved solution which kills 99.9% of coronavirus on the walls.

Website:
https://capasouq.ae/