Carlo Donati Studio and Essential Home's Newest Mid-Century Collection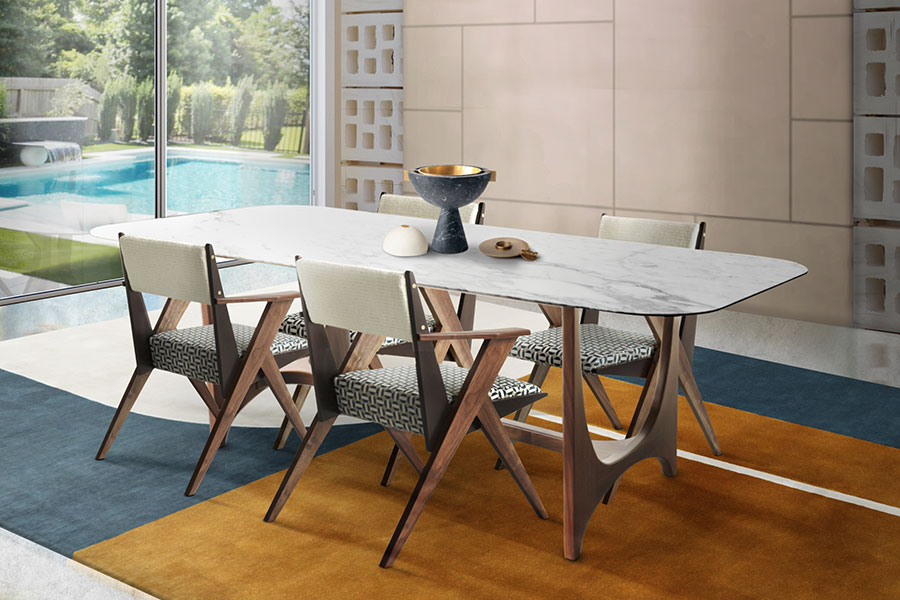 LA DOLCE VITA COLLECTION
Prepare yourself to travel back in time with Carlo Donati Studio and Essential Home's newest mid-century collection and enjoy La Dolce Vita right from the comfort of your home. According to Donati, this unique partnership with the mid-century brand was "a challenge I took up with enthusiasm because it gives me the opportunity to work on one of my favorite styles and moods which is the mid-century modern reloaded with new cues and materials."
Inspired by the iconic modernist movement in architecture and design of the great 50s and 60s masters, these unique pieces are a fantastic way to add a touch of style and history to your decor.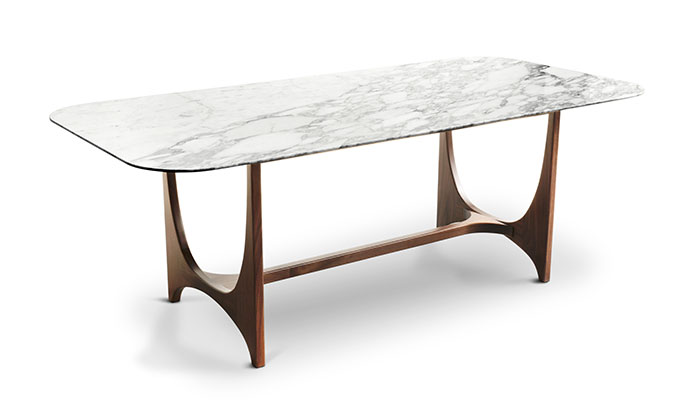 ALBERTO TABLE
Named after one of the best Italian cinema personalities (Alberto Sordi), the smooth curvilinear lines of the wooden legs of this unique table design take inspiration from the architectural shapes of Oscar Niemeyer's concrete structures.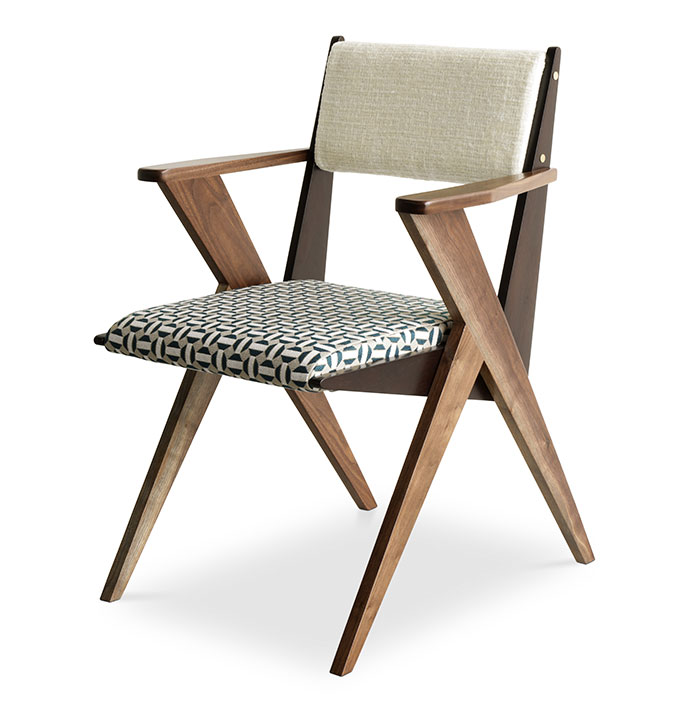 FEDERICO CHAIR
These unique fifties patterns are also found in the luxurious upholstery of the Federico chair design, paired with the ivory back seats. This beautiful piece is a tribute to the great Federico Fellini, one of the best Italian film director and screenwriter, that was known for his distinctive style, which mix of mixing fantasy and baroque images with dreadfulness.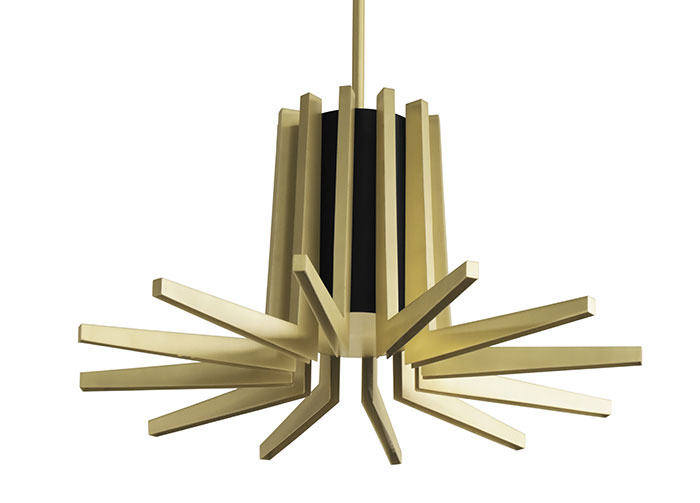 MINA CHANDELIER
Inspired by the Turin's beautiful Palazzo del Lavoro by Pier Luigi Nervi and Gio Ponti, this unique chandelier embodies a look of a stylized plant with a round-shaped heart with the arms that rise like gilded branches.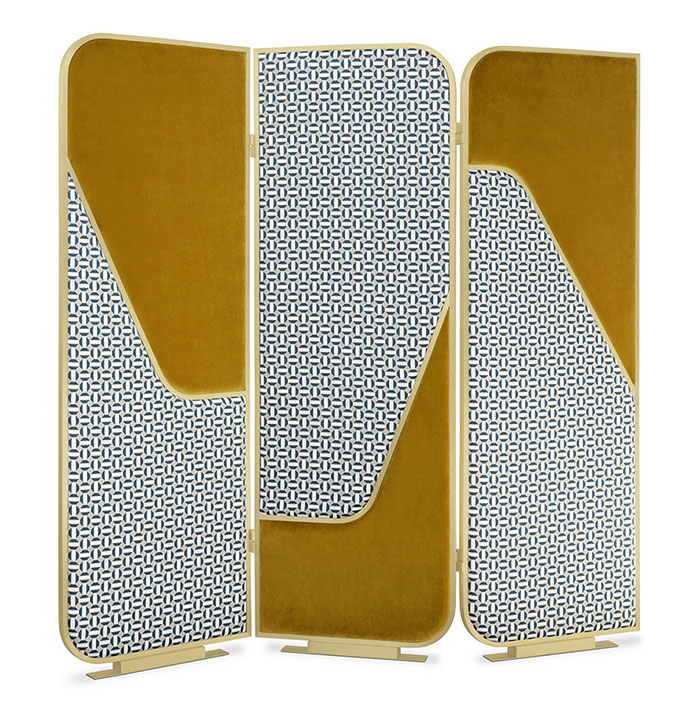 GIULIETTA SCREEN
The precious crossing curved brass frame of this beautiful screen, named after Giulietta Masina, creates an elegant dialogue with the upholstery- deep yellow or peacock velvet combined with a fifties' taste fabric.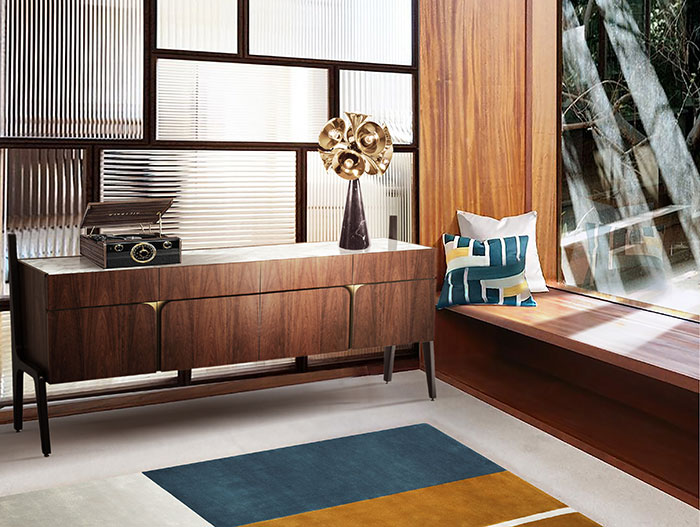 VITTORIO SIDEBOARD
These same curvilinear lines are found in the sophisticated design of the Vittorio sideboard, named after the great Vittorio Gassman. The combination of the wooden black lacquered H shaped legs with a walnut wood body and recessed golden handles, recall the lines of a blooming flower.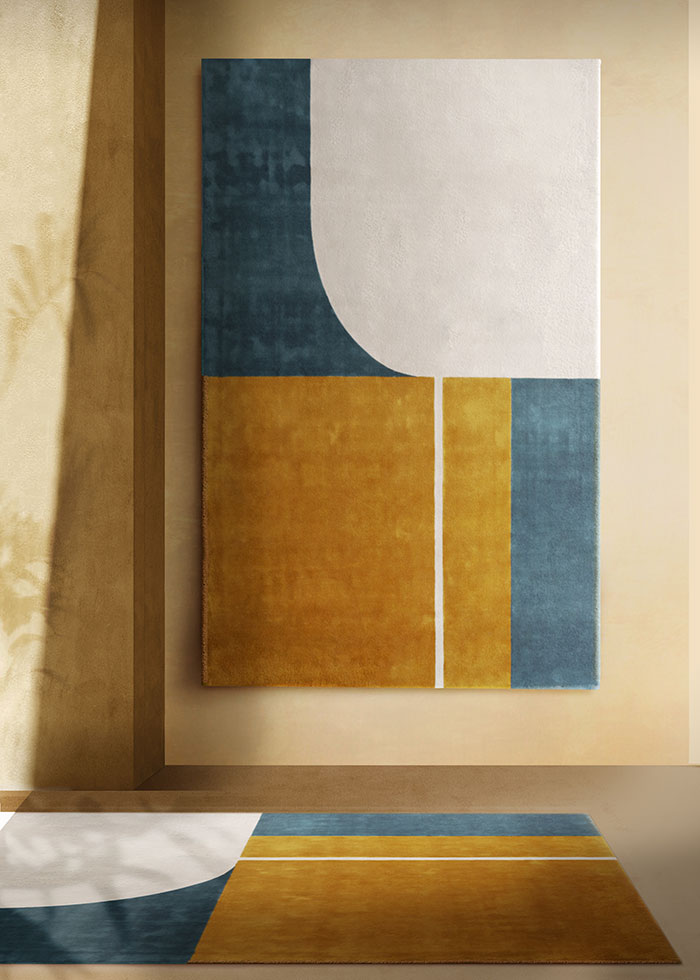 CLAUDIA RUG
Named after the iconic Claudia Cardinale, this luxury piece embodies an unexpected selection of wool colors, connected with rust, light blue, and sand powder palette.
@Essential__Home #Essential__Home #EssentialHome