Carpet Deep-cleaner Offering 30 % Gain in Productivity
The award winning all-purpose BRC 40/22 carpet deep-cleaner was launched and demonstrated at the UAE Professional Housekeeper's Group meeting. The machine was well-received by hospitality professionals who showed interest in the machine's unique functionalities such as the 200° rotatable head. The drive forward innovative design allows up to 30% gain in time for any carpet cleaning jobs, making this machine, by far, the most efficient solution for cleaning all types of carpets.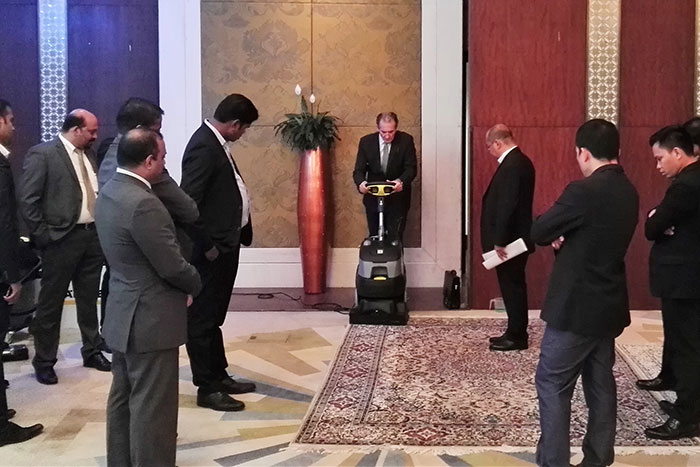 Representing Karcher at the event, Mr. Richard Nouira, MD Karcher ME, said, "Housekeepers are at the forefront of cleaning and maintaining carpets, and they know more than anyone else the difficulty of this task. We have incorporated innovative technologies to achieve the best possible results and efficiency in the carpet cleaning process. Our new carpet cleaner is a game changer in both these aspects and will certainly be present in most hospitality properties shortly."

The BRC 40/22 has already received a Gold Certification from the Carpet and Rug Institute and was voted 'Visitors' Choice Innovation Award' at ISSA Interclean in Amsterdam earlier this year. It can cover up to 1000sqm/h, is very agile, offers easy maintenance and can be operated without special training.