Casa Casati - Italian Lifestyle - Italian Skill - Italian Furniture
Excellence of materials, love of detail, creativity. This sums up the design philosophy of Casa Casati. The brand was created in 2016 by architects Bosco Fair and Emanuele Genuizzi, who, following years of experience in the field of interior and product design, bring to this project the cultural and aesthetic values of the highest Italian tradition. A tradition that takes form thanks to the work of the most qualified artisans of Brianza. It is in their hands that the "Italian Dream" becomes reality. It is their skill which gives life to unique pieces, characterized by precious materials, sophisticated finishes, and unusual combinations which never fail to surprise.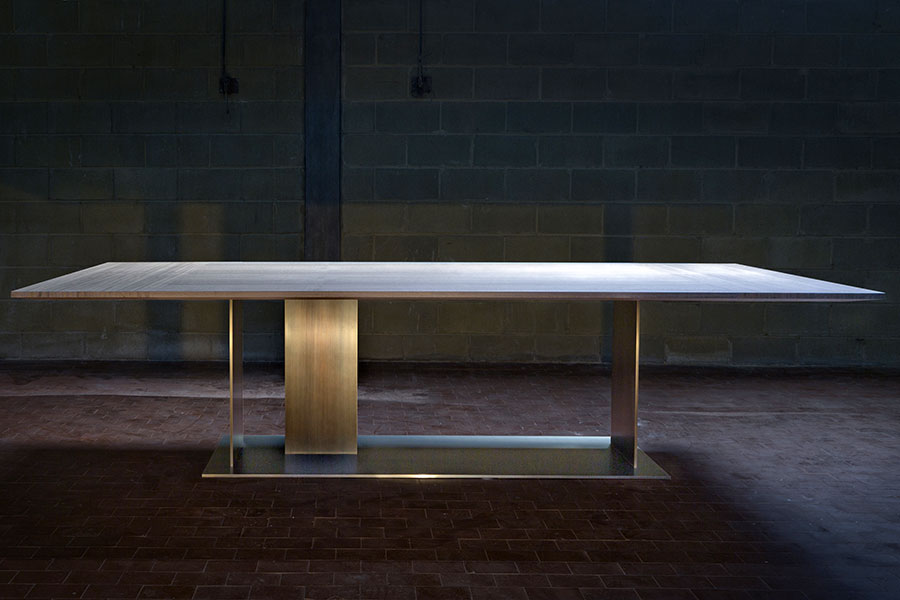 Thanks to the use of natural materials and expert manual labour, each of the Casa Casati pieces has its own ethos, showing specific characteristics which highlight their value as unique pieces. Special interior projects and limited-edition pieces can be developed upon request.

Casa Casati: Classic elegance and a contemporary aesthetic mix together to create something indisputably of its time.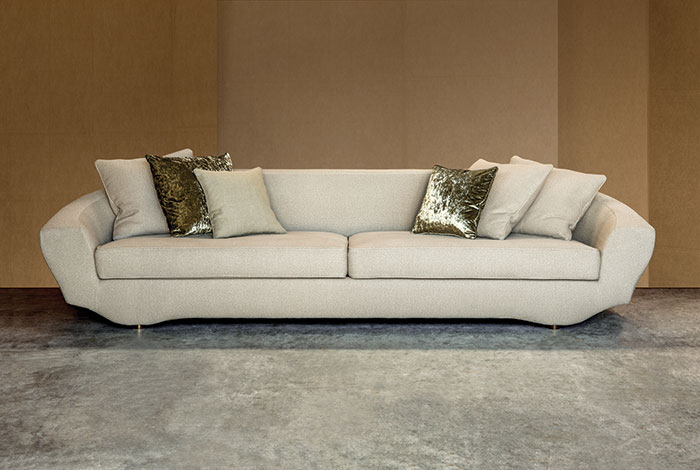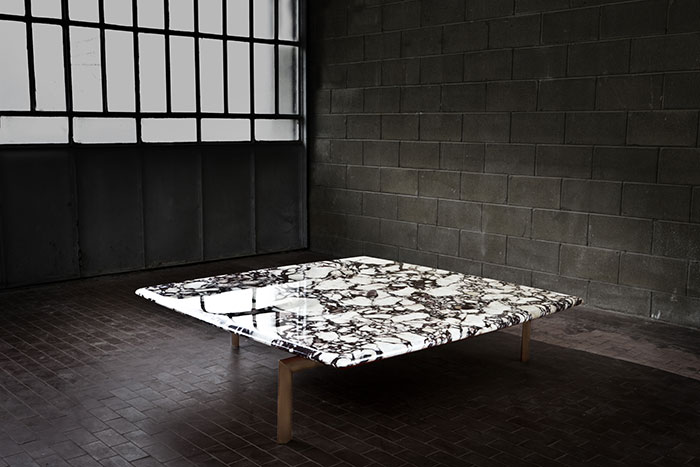 Four years ago, when Emanuele Genuizzi and Bosco Fair noticed a discarded tabletop in the corner of a lacquerer's workshop, with their trained eye as seasoned architects and their keen intuition as cool hunters they instantly realized the piece might actually be the beginning of their new adventure. At the time, Emanuele and Bosco were seeking out the "golden hands" of Italian-made furniture for the realization of their plans for a collection using refined materials and innovative technical solutions while ensuring handicraft of the finest Italian tradition. The objective: to create a "non-conformist" catalogue, one that aims not so much to optimize production costs as to celebrate skilled craftsmanship.

From Brianza, the lacquerer in our story is one of Italy's greatest masters. "This table's a defective piece," he told them, "because the covering isn't perfectly smooth and uniform. You can see the various layers of paint. The demand, though, is for standardized tables." Basically, quite like the Ugly Duckling, the table was different from its brothers, but it was precisely because of this that it was special. It wasn't perfectly replicable, and its surface showed clear signs of the artisan's extensive work. "Having seen this, we began to intentionally try out this kind of 'defective' varnishing, which obviously takes a long time to complete because each layer needs to be left to dry before moving on to the next one," Emanuele explains. "Even more importantly," Bosco adds, "it means the craftsman needs to skilfully use just the right amount of paint in each layer. With the lacquerer's help we developed particular effects, such as our Oxblood finish, inspired by ancient Chinese lacquerware."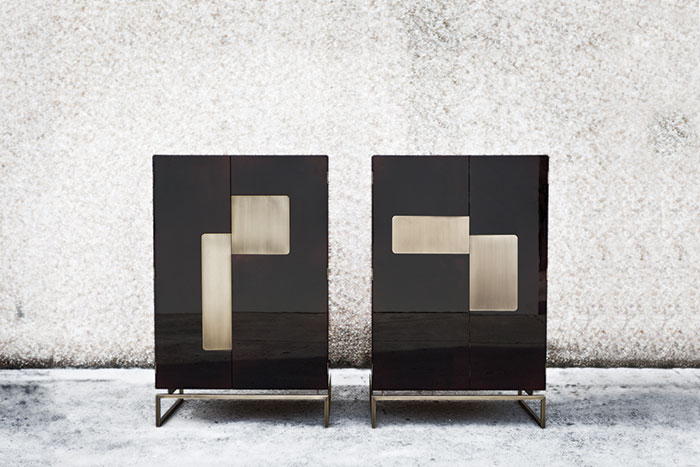 The two architects behind Casa Casati, Emanuele Genuizzi and Bosco Fair, have known each other for many years and have worked together on various projects.

Bosco studied architecture at the University of Liverpool and the University of North London. It was in London that he began his career, working at the Branson Coates Architecture and Mark Guard Associates studios before moving to Milan, where he now heads the Studio Fair design team (studiofair.it).

Emanuele is the founder of the Genuizzi Banal Architetti studio (eggbarch.com), whose activities range from the design of new constructions to the restoration of historic buildings, from interior to urban-scale architecture. He won the International Design Competition for the Redevelopment of Milan's Piazza Castello.

Together with the lacquerer, who can boast three generations of proud artisanal experience, Emanuele and Bosco set out to develop special finishes and colours for their furniture. They did the same with the carpenter, the blacksmith, and the stonecutter. "It was thanks to our conversations with the craftsmen that our designs acquired their final form," Bosco says. "The craftsmen are often the ones who, through their input and advice, foster our ideas and give them originality." "Casa Casati moves in an entirely different direction from other companies," Emanuele confirms. "Today, design objects are created using super technological machinery that requires human intervention only for certain details. For us, instead, the starting point is man, with his skilled handicraft and tradition. Machinery—albeit cutting-edge and highly sophisticated—remains an obedient tool in his hands."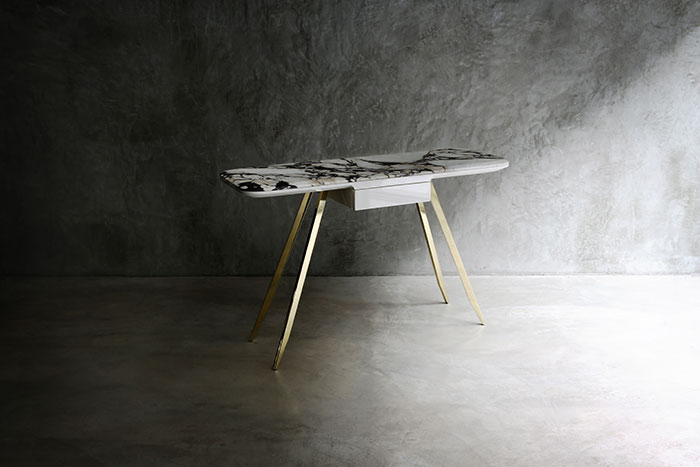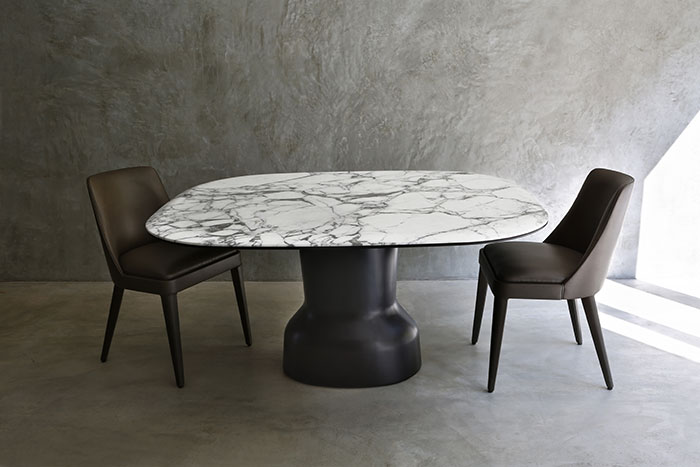 Website:
https://www.casacasati.it/en-en/