Cayan Tower gives Hitches & Glitches MEP contract with a twist
Progressive UAE-based home maintenance company, Hitches & Glitches (H&G), a part of the Farnek Group, has announced that it was recently awarded the Mechanical, Electrical and Plumbing (MEP) maintenance contract by Cayan Community Management, a part of the Cayan Group, for its iconic Cayan Tower in Dubai Marina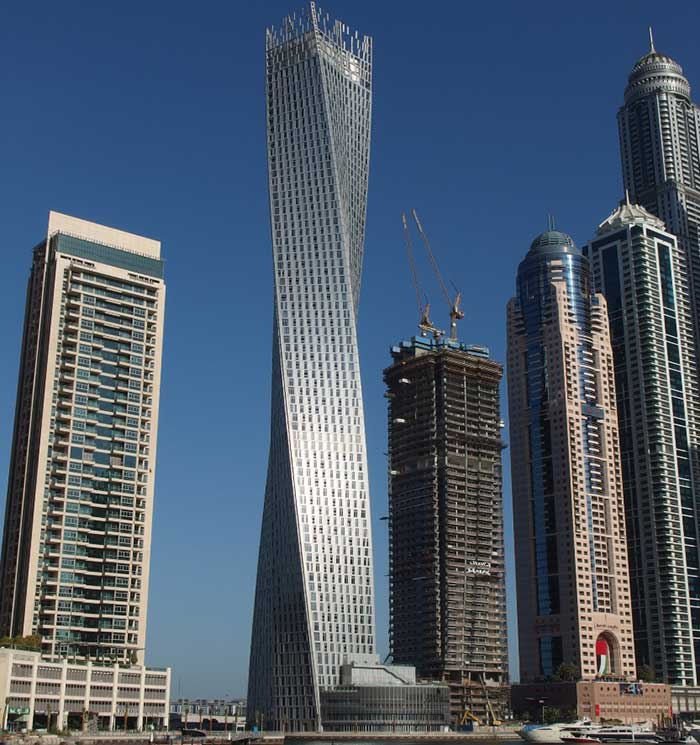 One of the world's tallest high-rise buildings of its kind, Cayan Tower is renowned for its creative twist where it spirals in a smooth curve by an astonishing 90 degrees to give every apartment a stunning view of the sea or the marina.

A masterpiece of contemporary design and style, the 73-storey tower, was designed by the international award-winning architectural firm, Skidmore, Owings and Merrill (SOM) architectural group, the same group who created the concept design for the Burj Khalifa and Trump Tower in Chicago.

"Under the terms of the annual contract, H&G will provide 24/7 home maintenance that includes an on-site rapid response team for all emergencies and of course routine callouts, as well as a one-stop-shop for any maintenance required by Cayan's residents," said James Day, Director, Hitches & Glitches.

Inaugurated in June 2013, the 306 metre tower features 490 apartments, a fully landscaped podium and terrace, outdoor infinity pool and children's pool, located on the 6th floor. Other amenities include Liv Nordic, an international health spa with treatment rooms, sauna, gymnasium and numerous catered facilities. The tower also includes a separate five-storey parking garage.

Cayan Tower's apartments are designed with reconstituted wooden floors, Chinese synthetic marble counter tops, and kitchen fixtures and fittings. The rooms of the tower are designed in such a way that it isn't affected by direct sunlight due to titanium-colored metal panels on cast-in-place concrete columns, combined with repetitive staggered screen panels. The architects used open-space architectural concepts to ensure that there are no pillars anywhere in the building, creating a true sense of space and light.

"The MEP systems run through the central core of the building, which accommodates a straight path for utilities, creating efficiency and economy. One of the reasons we chose Hitches & Glitches was because of their fundamental awareness of the structural design and core services of the building, and the impact of that on residential home maintenance services, and their progressive attitude towards sustainability and technology in the home," said a spokesperson for Cayan Community Management.

Through its online store, H&G also offers a wide range of smart home gadgets, such as remote monitoring sensors, which alert residents to humidity and temperature changes as well as imminent flooding; the Danalock smart lock, which allows users to grant time-limited, or recurring access for guests to their home.

Another product is the Avea dynamic mood lighting system, which can not only brighten or soften lighting, it can change shades to suit your mood, as well as other products including remote smart home cameras, all conveniently operated from a smart phone.

One of H&G's most popular products is its advanced Wi-Fi solution, using Linksys state-of-the-art networking technology. H&G provides the very latest cutting edge routers and boosters from their partner Linksys, which virtually guarantees uninterrupted Wi-Fi connectivity of the highest quality.

"Given the profile of Cayan Tower's residents, we are confident that there will be a great deal of demand for our smart home gadgets and result in the exploration of further partnership opportunities with Cayan Community Management," added Day.